Main content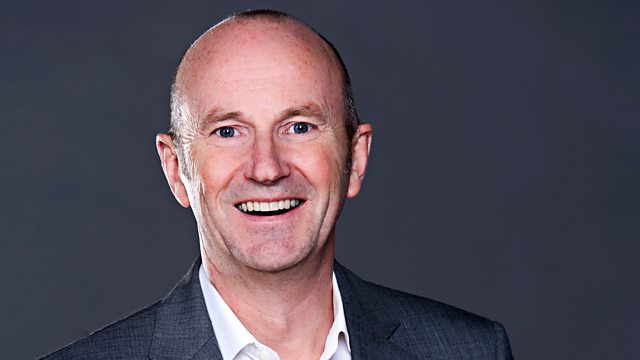 16/09/2014
Fred MacAulay talks to James Ward about his book Adventures in Stationery: A Journey Through Your Pencil Case. Plus he finds out about dyspraxia from two people with the condition.
- It's foodie Tuesday so chef Jak O'Donnel teaches us how to make a dessert with a difficult reputation, it's chocolate souffle.
- Want to be baker Paula McGuire tries to make the Princess Torte following the technical challenge from last week's Great British Bake Off.
- Author James Ward tells us his Adventures in Stationary.
- After a mother and daughter who suffer from Dyspraxia made videos to help others with the condition, we find out what it is and what help is available for those who have it.
Last on

Jak's Twice baked chocolate soufflé
110gr butter
130gr caster sugar
200ml milk
30gr cocoa powder
30gr cornflour
4 egg yolks
8 egg whites
200gr dark chocolate
25ml of our favourite
600ml double cream
1 strong espresso
½ vanilla extract
Pre heat to 180c
Grease soufflé ramekins with butter & dust in sugar
1.       Combine cornflour with water for a paste
2.       Put milk cocoa & 120gr sugar in a pot and warm gently & sugar dissolved, then add cornflour
3.       Return to the heat slowly bring to the boil simmer for 2 mins mix in your favourite liqueur
4.       Whisk egg yolks & then add to chocolate mix
5.       Whisk egg whites until soft peaks then add to chocolate mix
6.       Pour mix into ramekins clean around the rim & place into baking tray & ½ fill with hot water
7.       Bake for 15mins
8.       Boil cream, coffee vanilla & brandy reduce by ¼
9.       Carefully tip soufflé into a gratin oven dish
10.   Pour cream mix around the base & bake again for 8-10mins
11.   Serve 
Broadcast