Main content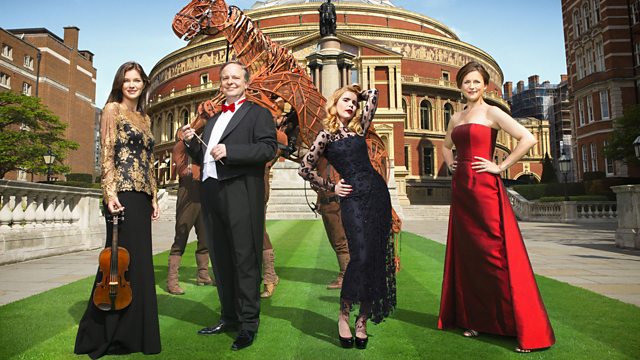 Live from the Royal Albert Hall, Petroc Trelawny presents a Prom featuring Canadian-American singer-songwriter Rufus Wainwright performing his own brand of 'baroque pop'.
Live from the Royal Albert Hall
Presented by Petroc Trelawny
Rufus Wainright live at the BBC Proms - the Canadian-American singer-songwriter performs his own brand of 'baroque pop'.
Songs to include:
Poses
Going to a Town
Cigarettes and Chocolate Milk
Over the Rainbow
Dinner at Eight
Me and Liza
Rufus Wainwright
Britten Sinfonia
Johannes Debus (conductor)
He has already taken over the Royal Opera House and staged his first opera; now charismatic singer-songwriter Rufus Wainwright comes to the Proms. Joined by the instrumentalists of the Britten Sinfonia, the Canadian-American Grammy nominee performs a spectacular set, filling the Royal Albert Hall with his own brand of 'baroque pop' that references everything from opera to ragtime, Lieder to jazz. 'As a pop performer who loves opera and classical music, I've always heavily leant on my sensibilities from that world', he says. 'And at the end of the day, what makes my career interesting and viable is that I've never drawn too many borders between forms of music - I just make sure it's good.'.