Main content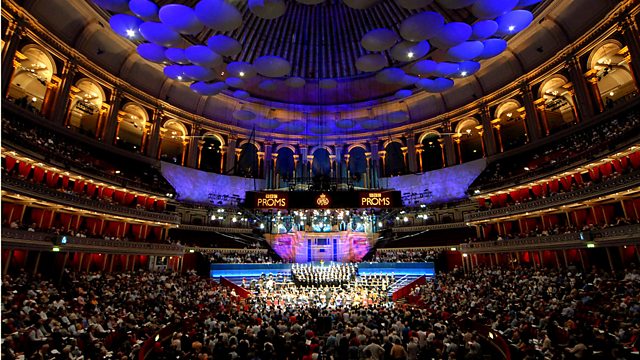 Prom 53: Brahms Night
Verity Sharp presents a Prom in which Ivan Fischer conducts the Budapest Festival Orchestra. Brahms: Symphony No 3 in F; Symphony No 4 in E minor.
Afternoon on 3 with Verity Sharp
The Budapest Festival Orchestra, conducted by Iván Fischer, play Symphonies Nos 3 and 4 by Brahms. Recorded last month at the BBC Proms.
Presented by Sara Mohr-Pietsch at the Royal Albert Hall, London
Brahms: Symphony No. 3 in F major
Brahms: Symphony No. 4 in E minor
Budapest Festival Orchestra
Iván Fischer (conductor)
The second of two concerts by Iván Fischer and the Budapest Festival Orchestra launches the Proms series of Brahms's symphonies. While the intimate, autumnal Third was inspired by a visit to the Rhine in 1883, the noble stature of the Fourth was dismissed by the composer as 'a few entr'actes and polkas which I happened to have lying about', despite it containing one of the most richly lyrical slow movements Brahms ever wrote.
First broadcast 26th August 2014.