Main content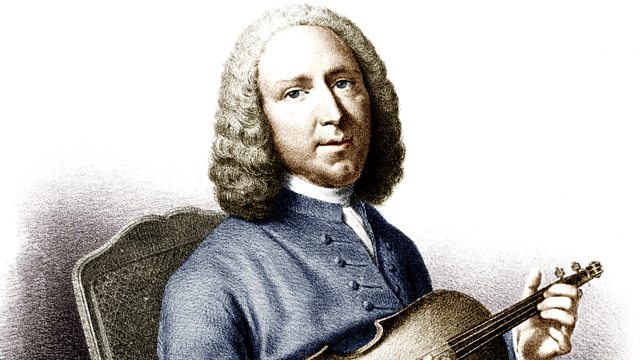 Donald Macleod focuses on the musical resources made available to Rameau while living at the mansion belonging to his patron, Alexandre-Jean-Joseph Le Riche de la Poupliniere.
Life in the Menagerie, the home of Jean-Philippe Rameau's larger than life sponsor, the colourful Parisian tax farmer, Alexandre-Jean-Joseph Le Riche de la Pouplinière.
Controversy was never far away from Jean-Philippe Rameau. He lived a long life, amid the lively cultural and aesthetic debates that erupted in France after music was freed from Jean-Baptiste Lully's artistic monopoly. An octogenarian at his death in 1764, Rameau was by then a prosperous and successful opera composer. Unlike his contemporaries, Bach, Handel and Scarlatti, Rameau was something of a later starter. Born in Dijon, he spent the first part of his life in the provinces, working in relative obscurity. He didn't make his name until the age of 50 when he conquered the stage in Paris. What followed was a remarkable burst of creativity, amounting to about a hundred works, in addition to the prolific publication of original theoretical writing.
Today, Donald Macleod looks at the musical resources made available to Rameau, while living with his wife and children in the comfort of his patron's mansion, and Professor Graham Sadler, an authority on Rameau, fills in some of the blanks surrounding Rameau's formative activities in the provinces.