Main content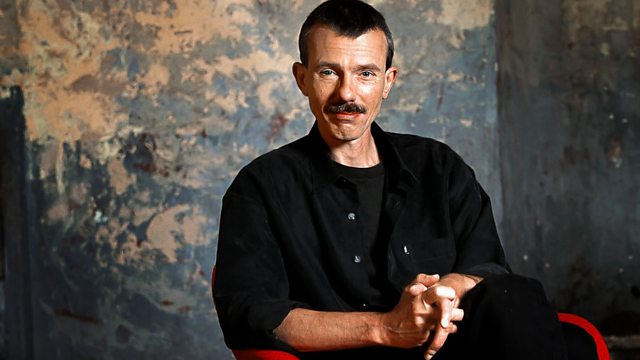 Beethoven, Gurney and Korngold
Jonathan Swain's selection includes a programme of music from the Huntington Winery in Australia, including Gurney, Beethoven and Korngold, plus a premiere of a work by Ian Munro.
A programme of Gurney, Beethoven and Korngold and a premiere of a work by Ian Munro from the Huntington Winery in Australia. Jonathan Swain presents.
12:31 AM
Munro, Ian [b. 1963]
Piano Trio No. 2 'Book of Lullabies' (2013 Premiere)
Dimity Hall (violin), Julian Smiles (cello), Ian Munro (piano)
12:59 AM
Debussy, Claude [1862-1918]
Syrinx
Emma Sholl (flute)
1:03 AM
Gurney, Ivor [1890-1937], Housman, A. E.(text)
Ludlow and Teme
Andrew Goodwin (tenor), Sophie Rowell (violin), Elizabeth Sellars (violin), Sally Boud (viola), Rachel Johnston (cello), Daniel de Borah(piano)
1:23 AM
Beethoven, Ludwig van [1770 -1827]
Trio in C major Op.87
Emma Sholl (flute), Paul Dean (Clarinet), Ramón Ortega Quero (oboe)
1:41 AM
Korngold, Erich Wolfgang [1897-1957]
Quintet Op.15 for piano and strings
Ian Munro (piano), Doric String Quartet
2:13 AM
Turina, Joaquín (1882-1949)
Danzas Fantasticas (Op.22)
The West Australian Symphony Orchestra, Jorge Mester (conductor)
2:31 AM
Prokofiev, Sergey [1891-1953]
Romeo And Juliet - Ballet (Op. 64) (Excerpts)
BBC National Orchestra of Wales, Thierry Fischer (conductor)
2:57 AM
Czerny, Carl (1791-1857)
Sonata No. 9 in B minor (Op. 145) "Grande fantaisie en forme de Sonate"
Stefan Lindgren (piano)
3:31 AM
Brahms, Johannes (1833-1897)
5 Songs for chorus (Op.104)
Danish National Radio Choir, Stefan Parkman (conductor)
3:44 AM
Mozart, Wolfgang Amadeus (1756-1791) arranged by Weigelt, Gunther
Adagio in B flat major (K.411)
Galliard Ensemble
3:51 AM
Corelli, Arcangelo (1653-1713)
Sonate da Chiesa in B flat major (Op.1 No.5)
London Baroque
3:57 AM
Yuste, Miguel (1870-1947)
Estudio melodico (Op.33) for clarinet and piano
Christo Barrios (clarinet), Lila Gailing (piano)
4:05 AM
Sor, Fernando (1778-1839)
Introduction and variations on Mozart's 'O cara armonia' for guitar (Op.9)
Ana Vidovic (guitar)
4:14 AM
Rachmaninov, Sergey (1873-1943) arr. Alan Arnold
Vocalise (Op.34 No.14) arr. Arnold for viola and piano
Gyozo Máté (viola), Balázs Szokolay (piano)
4:19 AM
Bach, Carl Philipp Emanuel (1714-1788)
Sonata for flute and continuo in A minor (Wq.128)
Robert Aiken (flute), Colin Tilney (harpsichord), Margaret Gay (cello)
4:31 AM
Abel, Carl Friedrich (1723-1787)
Trio in F major for 2 flutes and continuo
Karl Kaiser and Michael Schneider (flutes), Rainer Zipperling (cello), Harald Hoeren (harpsichord)
4:40 AM
Schumann, Clara (1819-1896)
Variations on a Theme of Robert Schumann in F sharp minor (Op.20)
Angela Cheng (piano)
4:49 AM
Tallis, Thomas (c.1505-1585)
Suscipe, quaeso Domine for 7 voices
BBC Singers, Stephen Cleobury (conductor)
4:58 AM
Hutschenruyter, Wouter (1796-1878)
Ouverture voor Groot Orkest
Dutch National Youth Wind Orchestra, Jan Cober (conductor)
5:07 AM
Brahms, Johannes [1833-1897]
Gesang der Parzen (Song of the Fates) for chorus and orchestra (Op.89)
Oslo Philharmonic Orchestra and Choir, Rafael Frühbeck de Burgos (conductor)
5:16 AM
Liszt, Franz (1811-1886)
Légende No.1: St. François d'Assise prêchant aux oiseaux (S.175)
Llyr Williams (piano)
5:28 AM
Moniuszko, Stanislaw (1819-1872)
String Quartet No.2 in F major (1837-40)
Camerata Quartet: Wlodzimierz Prominski, Andrzej Kordykiewicz (violins), Piotr Reichert (viola), Roman Hoffman (cello)
5:46 AM
Beethoven, Ludwig van (1770-1827)
Sonata for violin and piano No.8 in G major (Op.30 No.3)
Mats Zetterqvist (violin), Mats Widlund (piano)
6:03 AM
Haydn, Franz Joseph (1732-1809)
Symphony No. 60 in C major 'Il distratto' (Hob. 1:60)
Oslo Philharmonic Orchestra, Andrej Boreyko (conductor).