Main content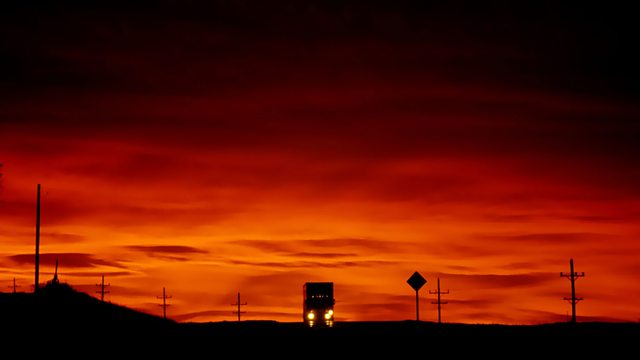 Mozart's Marriage of Figaro
Including a performance of Mozart's The Marriage of Figaro given by Glyndebourne Festival Opera at the 2012 Proms.
Mozart's The Marriage of Figaro with Glyndebourne Festival Opera, recorded at the 2012 BBC Proms.
12:31 AM
Mozart, Wolfgang Amadeus [1756-1791]
Le nozze di Figaro
Vito Priante (Figaro), Lydia Teuscher (Susanna), Sally Matthews (Countess Almaviva), Audun Iversen (Count Almaviva), Andrew Shore (Bartolo), Ann Murray (Marcellina), Isabel Leonard (Cherubino), Akan Oke (Don Basilio), Nicholas Folwell (Antonio), Colin Judson (Don Curzio), Sarah Shafer (Barbarina), Eleanor Laugharne (First Bridesmaid), Katie Bray (Second Bridesmaid), Glydebourne Festival Chorus, Orchestra of the Age of Enlightenment, Robin Ticciati (conductor)
3:19 AM
Fux, Johann Joseph (1660-1741)
Turcaria ? Eine musikalische Beschreibung der Belagerung Wiens durch die Türken anno 1683
Armonico Tributo Austria, Lorenz Duftschmid (director)
3:31 AM
Beethoven, Ludwig van (1770-1827)
7 Variations on 'Bei Mannern, welche Liebe fuhlen' from The Magic Flute by Mozart WoO.46
Miklós Perényi (cello), Deszö Ranki (piano)
3:40 AM
Strauss, Johann II (1825-1899)
Wienerblut (waltz) (Op.354)
Danish Radio Concert Orchestra, Borge Wagner (conductor)
3:50 AM
Grünfeld, Alfred [1852-1924]
Soirees de Vienne for piano, Op.56
Benjamin Grosvenor (piano)
3:57 AM
Schumann, Robert (1810-1856)
Träumerei (No.7) - from Kinderszenen for piano (Op.15)
Alfred Grünfeld (1852-1924) (piano)
4:00 AM
Schumann, Robert (1810-1856)
Novelette in F major (Op.21 No.1)
Alfred Grünfeld (1852-1924) (piano)
4:05 AM
Mendelssohn, Felix (1809-1847)
Symphony for string orchestra in B minor, No.10
Risör Festival Strings
4:15 AM
Ibert, Jacques (1890-1962)
Trois Pièces Brèves
Galliard Ensemble BBC New Generation Artists
4:23 AM
Grieg, Edvard (Hagerup) [1843-1907]
Norwegian Dance No.1 (Op.35) for piano duet
Leif Ove Andsnes & Håvard Gimse (piano)
4:31 AM
Herbert, Victor (1859-1924), arr. Otto Langey
March of the Toys (from the operetta 'Babes in Toyland', 1903)
Edmonton Symphony Orchestra, Uri Mayer (conductor)
4:35 AM
Fauré, Gabriel (1845-1924)
Dolly - Suite for piano duet (Op.56)
Erzsébet Tusa, Istvan Lantos (pianos)
4:49 AM
Widor, Charles Marie (1844-1937)
Suite for flute et piano (Op.34)
Katherine Rudolph (flute), Rena Sharon (piano)
5:07 AM
Buxtehude, Dietrich [1637-1707]
Prelude, Fugue and Chaconne in C major (BuxWV.137)
Ewald Kooiman (organ)
5:14 AM
Mattheson, Johann (1681-1764)
Sonata no.7 for 3 flutes (Op.1 No.4)
Vladislav Brunner, Juraj Brunner, Milan Brunner (flutes)
5:20 AM
Mozart, Wolfgang Amadeus [1756-1791]
Concerto No.7 for 3 pianos and orchestra in F major (K.242)
Ian Parker, James Parker & Jon Kimura Parker (pianos), CBC Radio Orchestra, Mario Bernardi (conductor)
5:43 AM
Dvorák, Antonín (1841-1904) orch. Antonín Dvorák
Legend No.4 in C major (Molto maestoso) - from Legends (Op.59) orch. composer (orig. for piano duet)
Slovak Radio Symphony Orchestra, Stefan Robl (conductor)
5:49 AM
Sibelius, Jean (1865-1957)
Luonnotar, tone poem (Op.70) for soprano and orchestra
Soile Isokoski (soprano), Finnish Radio Symphony Orchestra, Jukka-Pekka Saraste (conductor)
5:58 AM
Vaughan Williams, Ralph (1872-1958)
Fantasia on a theme by Thomas Tallis for double string orchestra
BBC Philharmonic, Yan Pascal Tortelier (conductor)
6:12 AM
Chopin, Fryderyk [1810-1849]
Ballade for piano no. 4 (Op.52) in F minor
Khatia Buniatishvili (piano)
6:24 AM
Farnaby, Giles (c 1563-1640) arr. E. Howarth
Fancies, toyes and dreames - A Giles Farnaby suite arr. Howarth for brass ensemble
Hungarian Brass Ensemble.