Main content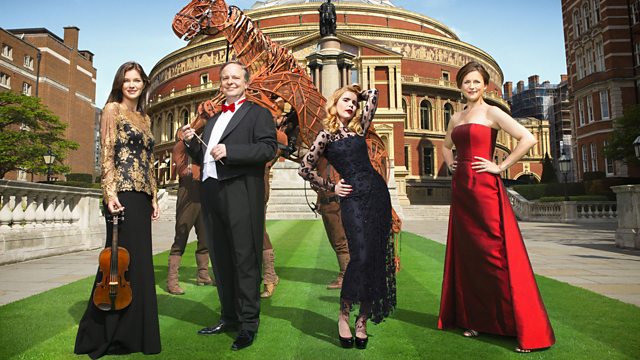 PCM 08: Walton - Facade
Live from Cadogan Hall, London, Nash Ensemble conducted by John Wilson with Felicity Palmer and Ian Bostridge (reciters). Shostakovich arr L Atovmyan: Four Waltzes. Walton: Facade.
Live from Cadogan Hall, London
Presented by Petroc Trelawny
Nash Ensemble live at the BBC Proms in waltzes by Shostakovich, and Walton's witty Facade, conducted by John Wilson.
Shostakovich (arr. L. Atovmyan): Four Waltzes
Walton: Façade
Felicity Palmer (reciter)
Ian Bostridge (reciter)
Nash Ensemble
John Wilson (conductor)
This year's focus on William Walton wouldn't be complete without his witty, genre-bending 'entertainment' Façade. Walton's first big success, the work sets poems by his friend and patron Edith Sitwell to create a sequence of colourful, whimsical and piquant numbers for chamber ensemble and reciters.
The whimsical side of Shostakovich is also represented, in his Four Waltzes. Arranged from the composer's earlier film scores, they range from the good-humoured 'Spring Waltz', the faux naïf 'Waltz-Scherzo' and the charmingly kitsch 'Barrel Organ Waltz'.