Main content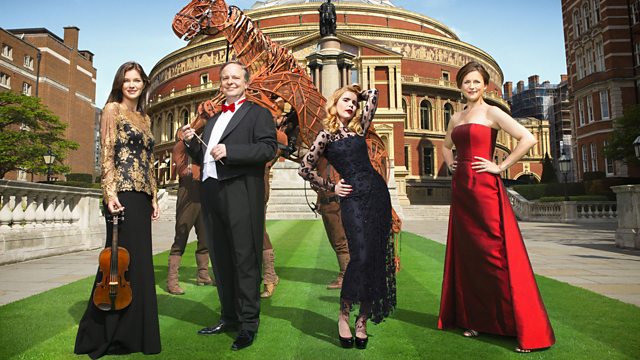 PSM 04 - A Portrait of Harrison Birtwistle
From Cadogan Hall, Birmingham Contemporary Music Group under Oliver Knussen in Birtwistle: Verses for Ensembles; Dinah and Nick's Love Song; Meridian. (with Hilary Summers: mezzo).
Live from Cadogan Hall, London.
Presented by Clemency Burton-Hill
In celebration of Sir Harrison Birtwistle's 80th birthday, Birmingham Contemporary Music Group and Oliver Knussen perform some of his early works, live at the BBC Proms
Sir Harrison Birtwistle: Verses for Ensembles
Sir Harrison Birtwistle: Dinah and Nick's Love Song
Sir Harrison Birtwistle: Meridian
Hilary Summers (mezzo-soprano)
Exaudi
Birmingham Contemporary Music Group
Oliver Knussen (conductor)
Along with fellow Lancastrian composer Sir Peter Maxwell Davies, Sir Harrison Birtwistle celebrates his 80th birthday this year. The Proms marks the occasion with a concert from one of the UK's leading new music ensembles, the Birmingham Contemporary Music Group.
The group's relationship with Birtwistle's music is a long one, and here it performs three of the composer's classic early works. Each explores the spatial dramatisation of music, playing aural games with the audience and exposing them to intriguing and unfamiliar textures, while never neglecting the ever-unfolding melody that is at the core of all Birtwistle's music.
contemporarycollection
Sara Mohr Pietsch meets Sir Harrison Birtwistle in Composers' Rooms.