Main content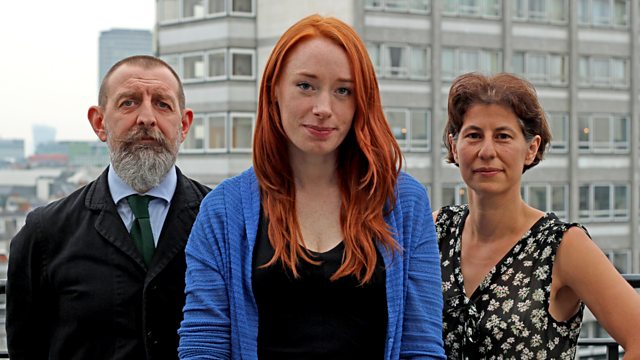 Can Civility Survive?
Mathematician Hannah Fry, journalist Saira Shah and literary scholar Ian Sansom explore whether civility can survive in the modern age, and if so, how?
CAN CIVILITY SURVIVE?
We live in a world that is being globalised by ever-accelerating trade and technology.
And we live in a world that is being tribalised by resurgent group identities.
In such a world, can the complex, delicate codes of civility - the hidden wiring of civilisation - survive?
Future Proofing challenges three people from very different disciplines to find out.
Mathematician Hannah Fry talks to a woman whose mother's railway suicide provoked a storm of online abuse.
And she gathers all tweets sent in the UK in the week before the programme, to test out where and when we Brits are at our most uncivil.
Literary scholar Ian Sansom travels to meet a couple of London police officers who have retired to Cumbria to run a fish and chip shop. Is the countryside really more civil than the city? And what does Geoff Mulgan, one of our leading scholars of the future, make of Ian's findings?
Meanwhile, journalist Saira Shah revisits the terrifying story of her brother's wrongful imprisonment in a Pakistani torture prison - and how her understanding of the codes of civility helped her get him out.
And so, finally, Hannah, Saira and Ian meet to compare notes and try to fathom whether civility has a future - and if so, how it will have to adapt to survive in the 21st century.
Producers: Laurence Grissell and Phil Tinline.
More episodes
Previous
You are at the first episode