Main content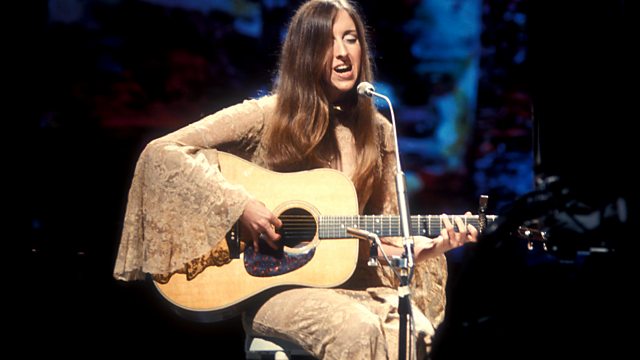 The Lost Genius of Judee Sill
4 Extra Debut. Ruth Barnes explores the music, life and loves of 70s singer-songwriter, Judee Sill. Why did she disappear from view? From 2014.
"I coulda sworn I heard my spirit soarin'
Guess I'm always chasin' the sun
Hopin' we will soon be one
Until it turns around to me, then I try to run"
Ruth Barnes delves into the extraordinary story of the musician Judee Sill.
The first act signed to David Geffen's Asylum Records in the early 1970s, Judee Sill produced two astonishingly beautiful albums in her lifetime.
Seemingly emerging from the Laurel Canyon scene, her music wove a diverse tapestry of influences - from gospel piano to Bach, rhythm and blues to country, forty-part vocal harmonies blending into piano ballads...
So why did Judee Sill disappear from view? Ruth Barnes traces Judee's peculiar life story - hearing tales of armed robberies, reform school and addiction, alongside musical invention and heartstopping songs.
With contributions from family, friends, lovers and devotees of her music including JD Souther, XTC's Andy Partridge, Jim Pons, Tommy Peltier and 'Whispering' Bob Harris.
Producer: Eleanor McDowall
A Falling Tree production for BBC Radio 4 first broadcast in September 2014.
Last on
Clips

Broadcasts