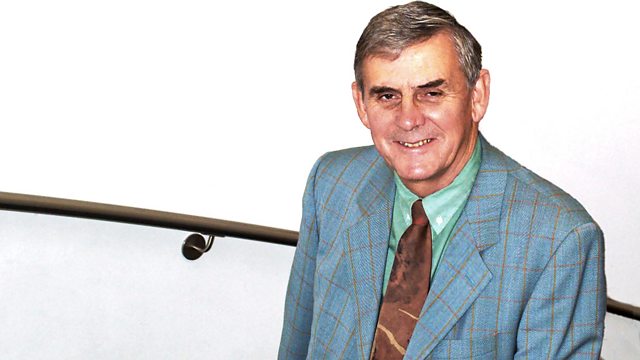 07/09/2014
In Ernie Rea's box of delights this week, you can hear from the scientist who danced with an octopus hundreds of feet below the sea, and a cameraman who sings happy birthday to beluga whales. We hear of heroes ancient and modern, from Achilles and Lawrence of Arabia to Ellen McArthur. But do you have to be a bit bonkers to be a genuine hero? The comedian Omid Djalili gives an hilarious account of one of his first stand-up gigs; and there's a touching on-air reunion between a woman who has recently lost her sight and the blind woman whom she taught in Sunday School over 60 years ago.
Book of the Week – Hopeful: The Autobiography (Radio 4, 1st to 5th Sept)
Shared Planet – Belugas (Radio 4, 1st Sept)
The Life Sub-Aquatic (Radio 4, 3rd Sept)
Penguin Post Office (Radio 4, 1st to 5th Sept)
Agree to Differ – Jerusalem (Radio 4, 3rd Sept)
Lives in a Landscape – Branscombe Chalet Owners (Radio 4, 5th Sept)
Witness - The Port Arthur Massacre (Radio 4, 2nd Sept)
The Documentary – Delivering The King's Speech (World Service, 2nd Sept)
Digitising Stalin (Radio 4, 1st Sept)
Archive on 4 – No More Heroes? (Radio 4, 6th Sept)
Tupac Shakur, Hip-Hop Immortal (Radio 4, 4th Sept)
Wordaholics (Radio 4, 3rd Sept)
The Poet Librettists (Radio 4, 6th Sept)
BBC Proms Plus Intro – Respighi's Roman Triptych (Radio 3, 1st Sept)
In Touch (Radio 4, 2nd Sept)
Last on
Ernie Rea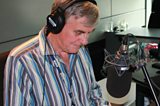 Born in Belfast, Ernie Rea graduated from Queen's University, Belfast, with degrees in History & Politics and in Theology. He was ordained as a Presbyterian minister in 1971. He joined the Religious Broadcasting department as a producer in 1978, rising to become the head of the department in 1989. Here, he won many awards including the Gold Medal of the International Council of Christians and Jews for his outstanding contribution to interfaith understanding. His BBC career includes three years as Head of Network Radio for the South and West of England, responsible for Any Questions? among many others, and presenting Beyond Belief.
He is a member of the Three Faiths Forum, an organisation which exists to foster understanding between Christianity, Judaism and Islam. As well as presenting, Ernie is a freelance writer and interfaith consultant.