Main content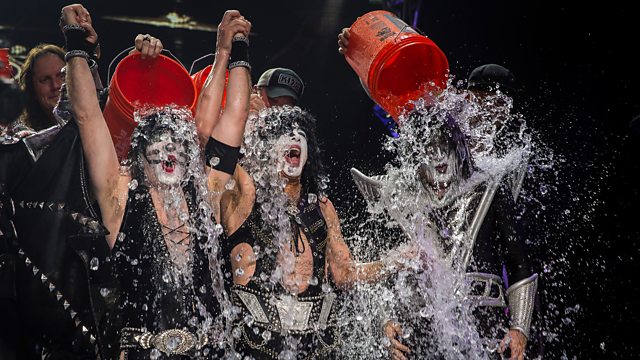 To ice or not to ice?
Should we be more choosy about who benefits when we do a viral charity challenge? Is anti-Semitism on the rise in Europe? And do rappers have bigger vocabularies than Shakespeare?
The ALS ice bucket challenge has become a viral phenomenon. People around the world have been dousing themselves in ice-cold water and in the process have raised over $100 million for charity. But a true nerd doesn't run with the herd, and Tim Harford is only going to do the challenge if the facts stack up. He investigates whether a viral challenge like this is good for charitable giving overall, and whether there are reasons to be more choosy about the charities we give to.
In the wake of the latest conflict in Gaza, many commentators have argued that there's a 'rising tide' of anti-Semitism in Europe. More or Less looks at the evidence to find out what we know about anti-Semitism, and whether they're right.
It's a 'fact' beloved of English teachers around the world: that Shakespeare, the greatest playwright in English, also had the greatest vocabulary. But research published earlier this year suggests English teachers might have to look elsewhere to establish the superiority of the Bard - apparently his vocabulary lags behind the best and most famous rappers of the last decades. Is this comparison fair, and if so, does it diminish the Bard's lustre?
And Jamie Oliver and Michelle Obama have both claimed that increasing levels of obesity mean that the current generation of young people are likely to live shorter lives than their parents. Tim delves into the statistics with Oxford University's Sir Richard Peto to find out if they're right.
Last on

Read Ben Carter and Keith Moore's article on the BBC Magazine website.

Read James Fletcher's article on the BBC Magazine website.
Chapters
To Ice or Not to Ice?

The ALS ice bucket challenge has made $100m. How should we choose a charity to donate to?

Duration: 08:18

Anti-Semitism in Europe

In the wake of the latest conflict in Gaza, is anti-Semitism rising in Europe?

Duration: 07:05

Shakespeare vs Hip Hop

Does Shakespeare have the largest vocabulary, or is the Bard bested by hip hop's finest?

Duration: 07:50

Broadcasts