Main content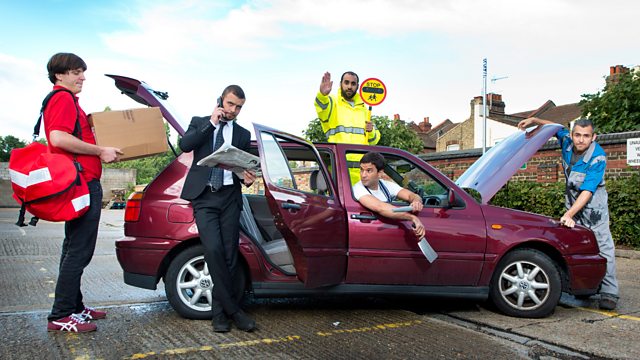 Led Bib
Jez Nelson presents a concert given at the Vortex jazz club in London in which prog jazz group Led Bib play music from their album The People in Your Neighbourhood.
Prog-jazz outfit Led Bib celebrate their tenth anniversary, in concert at The Vortex, London.
Once fittingly described by the Wire Magazine as sounding "like a hot chainsaw through butter", drummer Mark Holub and his searing quintet Led Bib have marked a decade of music-making with tireless energy and an irreverence for genre boundaries. Amassing five albums and a Mercury Prize nomination along the way, the group returned to the location of their debut album release in Dalston for a three-day residency to celebrate the occasion. Performing music from their latest record "The People in Your Neighbourhood", Holub is joined by the twin altos of Pete Grogan and Chris Williams who take the lead in anthemic melodies and urgent improvisations, whilst powerhouse bassist Liran Donin and keys player Toby McLaren propel the band through heavy riffing and angular, psychedelic excursions.
Presenter: Jez Nelson
Producer: Miranda Hinkley.
Music Played
New Releases

Led Bib answer questions from the fans

Led Bib in concert at the Vortex, London on the 1 May 2014

New Release
Led Bib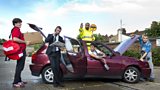 Photos by Matt Crossick