Main content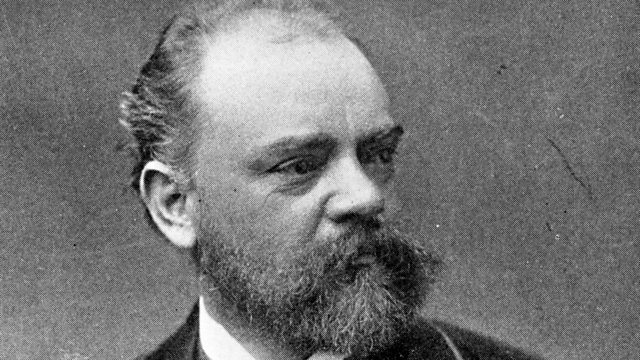 You See, I Became Quite the Englishman
Donald Macleod focuses on Dvorak's visits to Birmingham and Leeds, whose festivals had commissioned him to produce major new works.
Between 1884 and 1896, Dvorák visited Britain nine times - with enormous benefit both to himself and to musical life on these shores. The platforms offered by London's conductors and concert venues helped to launch him as a composer of international stature. Before his first visit to London, he was known only in the German-speaking world and his native Bohemia. By his fifth visit, his fame was on a par with that of his friend and untiring advocate Brahms.
Donald Macleod considers Dvorák's fourth and fifth British sojourns, in which he ventured as far afield as Birmingham and Leeds. Birmingham had commissioned from him a secular cantata for their 1885 Festival. This turned out to be The Spectre's Bride, a Gothic tale of ghoulish horror about an orphaned girl whose dead lover rises from the grave to claim her though, eventually, all's well that ends well: she clings to her faith "and the evil spirit is repulsed." The Leeds Festival commission was for a new choral work, preferably on a biblical subject; but Dvorák opted instead for St Ludmila, a story from ancient Bohemian history about the conversion of the Czech people from paganism to Christianity. The Spectre's Bride turned out to be the biggest triumph of Dvorák's career to date; the success of St Ludmila, whose creation had caused the composer a huge amount of stress and worry, was more equivocal. Neither work is frequently performed today.