Main content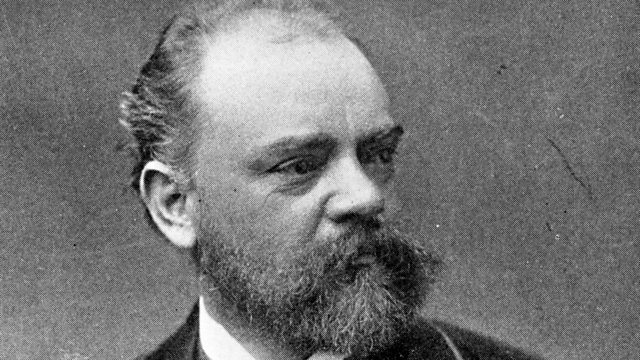 Donald Macleod focuses on the background to the Royal Philharmonic Society commission for Dvorak's Seventh Symphony.
Between 1884 and 1896, Dvorák visited Britain nine times - with enormous benefit both to himself and to musical life on these shores. The platforms offered by London's conductors and concert venues helped to launch him as a composer of international stature. Before his first visit to London, he was known only in the German-speaking world and his native Bohemia. By his fifth visit, his fame was on a par with that of his friend and untiring advocate Brahms.
Donald Macleod looks at the background to the commissioning of Dvorák's 7th Symphony by the Royal Philharmonic Society. That same organization had commissioned Beethoven's 9th Symphony some 67 years earlier, and is still going strong today. The RPS had been instrumental in organising Dvorák's first visit to Britain. Other invitations quickly followed, including one to conduct his 6th Symphony and Stabat Mater at the Worcester Three Choirs Festival, where an awestruck young Edward Elgar sat among the ranks of the violins.