Main content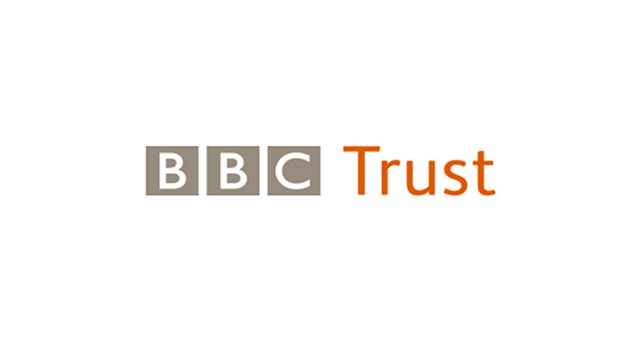 BBC on Sir Cliff coverage; Press Gazette joins IPSO; Who is Rona Fairhead?
Steve Hewlett on the BBC Trust's potential new chair Rona Fairhead, decisions the BBC made when covering the raid on Sir Cliff Richard's home, and the Press Gazette joining IPSO.
Rona Fairhead, the former FT Group chief executive, has been announced as the Government's preferred choice as BBC Trust chair. Her nomination comes at a challenging time for the BBC, in the run up to Charter renewal and concerns over governance. Steve hears from John Gapper, former colleague, and Associate Editor of the Financial Times, about what she could bring to the role; former Culture Secretary, Tessa Jowell MP, who introduced the BBC Trust as a system of governance, and Phil Harding, former BBC news editor and Controller of Editorial Policy, about what her appointment may mean for the Trust, and the BBC.
The BBC and South Yorkshire Police appeared before MPs yesterday, regarding the search of Sir Cliff Richard's home in Berkshire. The police and the BBC cooperated with each other, which ended in the BBC having cameras and a helicopter at the singer's home when the police turned up to raid it. Hundreds of people complained about the footage. However, Chairman of the Commons Home Affairs Committee, Keith Vaz said the BBC had behaved, 'perfectly properly'. Steve Hewlett is joined by the BBC's head of newsgathering, Jonathan Munro, to discuss the operational decisions the organisation made.
The Independent Press Standards Organisation (IPSO) will replace the Press Complaints Commission next week. The majority of the UK's national press has elected to be subject to its regulation. The Press Gazette is the latest to sign up, and it's understood that a decision will be made by the Guardian shortly. However, there's still concern that ISPO is not independent enough. Executive Director of Hacked Off Joan Smith, Press Gazette editor Dominic Ponsford, and former Guardian editor and Observer columnist Peter Preston, join Steve.
Producer: Katy Takatsuki.
Chapters
Rona Fairhead : the government's preferred choice for BBC Trust chair

With Tessa Jowell MP; Phil Harding former BBC exec; John Gapper, Associate Ed FT,

Duration: 11:46

Is IPSO independent enough?

With Joan Smith, Executive Director of Hacked Off and Peter Preston, Observer columnist.

Duration: 08:21

The BBC on Cliff Richard coverage

With Jonathan Munro, the BBC's Head of Newsgathering,

Duration: 06:36
Become a TV mogul and get rich
A celebration of Steve Hewlett, presenter of The Media Show