Main content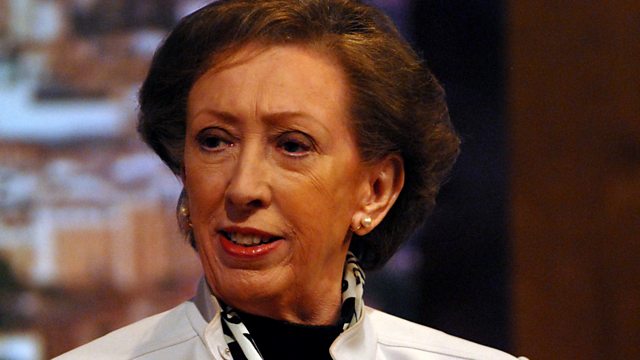 Margaret Beckett MP, the former foreign secretary and Labour deputy leader, reflects on her transition from trainee engineer to Labour MP.
In this series, Peter Hennessy, the historian of modern Britain, asks a senior politician to reflect on his or her life and times. Each week, he invites his guest to explore their early influences, their experiences of events and their impressions of people they've known.
In the final episode of the current series, Dame Margaret Beckett MP, the former Foreign Secretary and Labour Deputy Leader, reflects on her transition from trainee engineer to Labour MP, and subsequently to a minister who served four Labour Prime Ministers between 1976 and 2009. She talks about becoming a minister at a time when there were few women in national politics. Discussing her loyalty to Labour since the 1960s, she explains her opposition to British membership of the European Community in the 1970s and her reasons for having voted for Michael Foot as Labour Leader in 1980 and Tony Benn as Deputy Leader in preference to Denis Healey. Looking back on her senior role in the Labour Party from the 1990s, she tells how she became Deputy Labour Leader to John Smith and discusses her time in Tony Blair's Cabinet, including during the Iraq War, and recalls that when she was appointed Foreign Secretary in 2006 she was 'stunned'.
Peter's guests earlier in this series were Sir John Major, the former Prime Minister; Roy Hattersley, the former Labour Deputy Leader, and David Steel, the former Liberal Party Leader.
The producer is Rob Shepherd.
More episodes
Next
You are at the last episode