Main content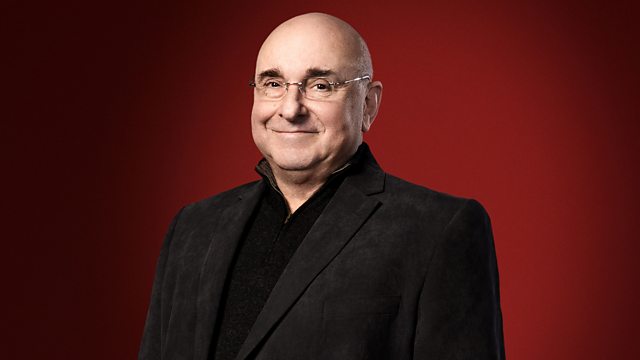 Thursday - Rob Cowan with Armando Iannucci
With Rob Cowan. Including CD of the Week: Piano, with Myung-Whun Chung; Brainteaser: What Am I?; Proms Artist of the Week: Simon Rattle; Rob's Essential Choice: Poulenc: Gloria.
with Rob Cowan and his guest, the satirist, writer and producer Armando Iannucci.
9am
A selection of music, including the Essential CD of the Week: Piano, Myung Whun Chung, ECM 2342. We also have our daily brainteaser at 9.30.
10am
Proms Artist of the Week: Simon Rattle.
10:30
Rob's guest this week is the satirist, writer, television director and radio producer, Armando Iannucci. Described by The Daily Telegraph as "the hardman of political satire" and by The Observer as one of the 50 Funniest Acts in British Comedy, he rose quickly through the BBC with On the Hour and the television series, The Day Today. One of his and Steve Coogan's most famous creations from that series, Alan Partridge, went on to feature in a number of Armando's television and radio programmes including Knowing Me, Knowing You and I'm Alan Partridge.
As well as writing and producing, he has also fronted the satirical Armistice review shows and The Armando Iannucci Shows, for Channel 4. Moving back to the BBC in 2005, he created the political sitcom The Thick of It, the spoof documentary Time Trumpet and the radio series, Charm Offensive. He has written an operetta libretto, Skin Deep, for Opera North, and his latest television project is the HBO political satire, Veep. Armando received an OBE in 2012 for services to broadcasting.
11am
Rob's Essential Choice
Poulenc
Gloria
Luba Orgonasova (soprano)
Netherlands Radio Choir
Royal Concertgebouw Orchestra
Mariss Jansons (conductor)
RCO LIVE.
Today's Brainteaser Answer - What am I?