Main content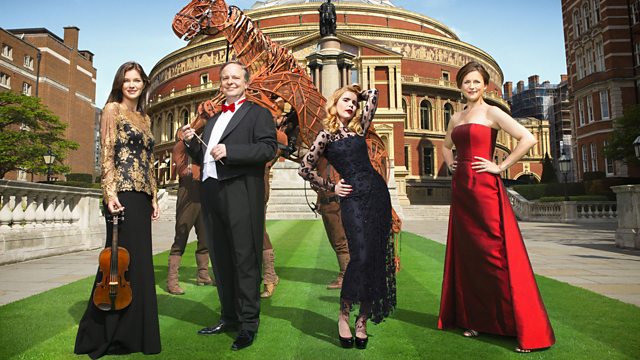 PCM 07 - Benjamin Grosvenor
Piano recital by Benjamin Grosvenor. Chopin: Ballade No 1. Mompou: Paisajes. Ravel: Valses nobles et sentimentales. Weir: Day Break Shadows Flee. Gounod arr Liszt: Waltz (Faust).
Benjamin Grosvenor at the BBC Proms in music by Chopin, Judith Weir and Ravel
From the Cadogan Hall, London
Presented by Petroc Trelawny
Chopin: Ballade no. 1 in G minor, Op. 23
Mompou: Paisajes
Ravel: Valses nobles et sentimentales
Judith Weir: Day Break Shadows Flee [BBC Commission. World Premiere]
Gounod arr. Liszt: Waltz from 'Faust'
Benjamin Grosvenor (piano)
He may only just have turned 22, but pianist Benjamin Grosvenor is already a Proms regular. The precocious British pianist returns for his first Proms Chamber Music concert, performing a mixed programme with a dance theme pulsing through it.
He explores the waltz from the contrasting perspectives of Ravel and Liszt, exchanging bladed impressionism for dizzying virtuosity, while Mompou's Paisajes transports us to Barcelona, offering an evocative vision of a city from which the composer had been distanced for many years.
The contrast of nocturnal scurrying and warm radiance suggested the title for Judith Weir's new commission, written specially for Grosvenor.
virtuosocollection
With Stephen Johnson and Cedric Tiberghien on Chopin's Four Ballades and literature.