Main content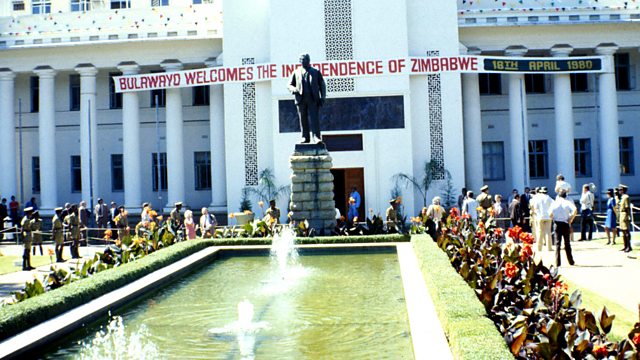 Zimbabwe
Sue MacGregor brings together some of the people who played a key role during the long and bitter path to black majority rule and independence for Zimbabwe in 1980.
Sue MacGregor brings together those who played a key role during the bitter wrangling which led to Zimbabwe's independence in April 1980.
Rhodesia was Britain's last colony in Africa. By the early 1960s, 200,000 white settlers still dominated the country's three million black population. In 1965, civil war broke out between the white Rhodesian forces and the guerrilla armies of the two rival black nationalist parties, the Zimbabwe African National Union (ZANU) and the Zimbabwe African People's Union (ZAPU).
Over the next fifteen years, the war escalated as the nationalist movement gained massive momentum.
When Margaret Thatcher came into power in 1979, she inherited the crisis. To the surprise of many she called for all-party negotiations which would lead to the first independent elections. It was her Foreign Secretary, Lord Carrington, who devised a plan and persuaded the various parties to negotiate.
What followed was three months of nerve wracking talks. "Every moment of those talks I thought the whole thing might fall apart," recalls Lord Carrington. By the skin of their teeth, an agreement was signed and, in February 1980, polling opened which would lead to a landslide victory for Robert Mugabe and his ZANU-PF party and independence for a newly named Zimbabwe.
Sue is joined by Lord Carrington, former Conservative Foreign Secretary; Dumiso Dabengwa who was head of intelligence for the military wing of ZAPU; Dzingai Mutumbuka, the youngest member of the ZANU-PF delegation; Dennis Norman who was President of the Rhodesia National Farmers' Union; and historian and Africa correspondent Martin Meredith.
Producer: Sarah Cuddon
Series Producer: David Prest
A Whistledown production for BBC Radio 4.