Meningitis Research Foundation
Kirsty Young presents The Radio 4 Appeal for Meningitis Research Foundation which supports research into the prevention, detection and treatment of meningitis and septicaemia.
Registered Charity 1091105
To Give:
- Freephone 0800 404 8144
- Freepost BBC Radio 4 Appeal, mark the back of the envelope 'Meningitis Research Foundation'.
Last on
Action Meningitis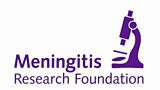 Meningitis kills over half the babies and young children who contract this disease in Malawi. Others are left with serious disabilities which the country is ill-equipped to support.

Research funded by Meningitis Research Foundation (MRF) established that many meningitis cases in Malawi are misdiagnosed as malaria. There is a huge lack of awareness about the symptoms among health professionals and public alike.

MRF's answer was to use the experience and expertise they have built up over 25 years in the UK to  launch Action Meningitis in Malawi's second largest city, Blantyre. Their work is saving lives by ensuring thousands of babies and children are properly screened for serious illnesses on arrival at health clinics. Trained healthcare workers use mobile phone technology (the 'mHealth' tool) to prioritise children according to their symptoms. This technique has proved effective and now they want to do more of it. For more information click here.

Kirsty Young is a patron of Meningitis Research Foundation. She contracted meningitis in 1994 when she was 25 years old and a freelance TV presenter working on a variety of programmes including the BBC's 'Holiday' and 'Film 94.'  It's thanks to her mother, her GP and Aberdeen Royal Infirmary that she survived unscathed.
Edith Cheonga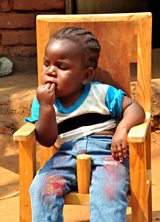 Edith Cheonga was two years old when misdiagnosed with malaria.  After three days she was finally treated for meningitis, but the delay left Edith blind, deaf and unable to sit upright. 
Ndirande Clinic in Blantyre, Malawi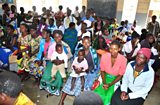 This crowded waiting room at Ndirande Clinic illustrates the problem Action Meningitis is tackling– up to 300 children come to the clinic every day, queuing from 5 am.

Before Action Meningitis, a child in this room could be dying and no one would know. Severe illnesses were regularly missed as sick children queued together with those attending for routine check-ups and immunisations. For rapidly-evolving diseases like meningitis the consequences were often fatal.
Using mobile and wireless technologies to achieve health objectives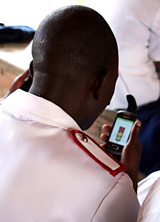 This 'mHealth' tool improves children's chances of survival by empowering healthcare workers to quickly and accurately identify and prioritise the sickest children and refer urgent cases to hospital.