Main content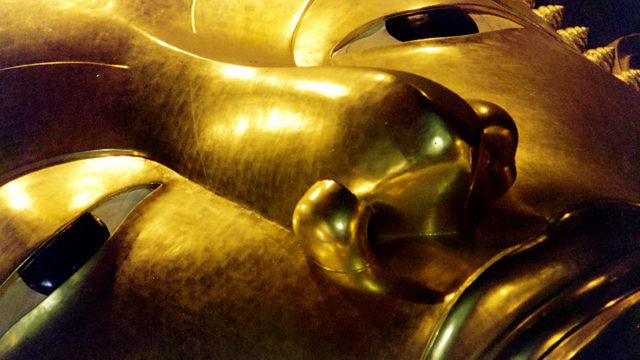 The Prince Who Walked Out of His Fairy Tale
Samira Ahmed looks at the life of Siddhartha, the prince who exchanged his comfortable life for a troubled journey of self-discovery. His goal was to become the Buddha.
Siddhartha is the name of a prince who became the Buddha.
He was born in present day Nepal, sometime around 563 BC, and he grew up as a prince enjoying a comfortable existence for the first 29 years of his life. It was then, as a married man with an infant son, Siddhartha abandoned his palace and set off for a wandering life with a band of ascetics seeking spiritual fulfilment.
In 'The Prince who walked out of his fairytale' Samira Ahmed pieces together the story of Siddhartha - the Sanskrit name meaning 'He who achieves his goal'. She tells the story of how Siddhartha abandoned future kingship after the shocking discovery of old age, sickness and death. She tells of how he took up and then discarded extreme asceticism and how, after six years of penance, he sat unmoving under a tree until he gained Nirvana or perfect enlightenment and became known as the Buddha.
Samira Ahmed looks at the appeal of the image of the seated Buddha and the spread of Buddhist ideas into the West. She considers how writers and thinkers have imagined the experience of enlightenment, and explores how others have interpreted the relevance of the Buddha's key ideas for today's fast moving materialistic life. With readings, poetry and music - including Tibetan chant, Herbie Hancock, Bengali film soundtrack, and Wagner.
Producer: Anthony Denselow
A Whistledown production for BBC Radio 4.
Readings
Title: Poem 'The Garden Buddha' in 'What's Written on the Body'
Author: Peter Pereira
Publisher: Copper Canyon Press
ISBN: 978-1556592522
Title: 'Inner Revolution '
Author: Robert Thurman
Publisher: Rider Books.
ISBN: 0-7126-7056-4
Title: 'Buddhism '
Author:  Donald S. Lopez Jr
Publisher: Penguin Books
ISBN:  0-713-99434-7
Title: Poem 'The Life of the Buddha according to the Pali Canon'
Author: Bhikku Nanamoli
Publisher: Buddhist Publication Society
ISBN:  955-24-0063-52
Title: Poem 'Enlightenment is like the moon'
Author: Dogen (13th Century Japanese Priest)
Title: 'Buddha'
Author: Karen Armstrong
Publisher: Weidenfeld & Nicolson, The Orion Publishing Group
ISBN: 0-297-64347-9
Title: 'Siddhartha'
Author: Hermann Hesse (translated by Hilda Rosner)
Publisher: Penguin Modern Classics
ISBN:  978-0-141-18957-4
Title: 'Wake Up: The Life of the Buddha'
Author: Jack Kerouac
Publisher: Penguin Modern Classics
ISBN: 978-0-141-18946-8
Title: 'Buddhism without Beliefs: A Contemporary Guide to Awakening'
Author: Stephen Batchelor
Publisher: Bloomsbury Publishing plc
ISBN: 0-7475-3843-3
Title: 'Old Path White Clouds: Walking in the Footsteps of the Buddha'
Author: Thich Nhat Hanh
Publisher: Parallax Press, Berkeley, California
ISBN: 0-7126-5417-8
Title: 'Whether you are going or staying'
Author: 13th Century Zen Monk, Daikaku