Main content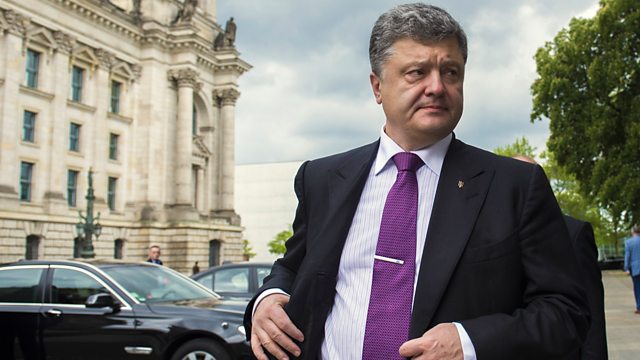 Petro Poroshenko
Edward Stourton profiles the Ukrainian president, Petro Poroshenko.
There is every sign this weekend that Russia's proxy war with Ukraine could become a full-blown conflict between states.
The crisis now coming to a head has been in the making ever since Ukraine declared its independence from Moscow in the summer of 1990.
Edward Stourton profiles the Ukrainian leader, Petro Poroshenko, who must now face the challenge of war - and who came of age and flourished during his country's first turbulent two and a half decades as a modern independent nation.
Producer: Bob Howard.