Main content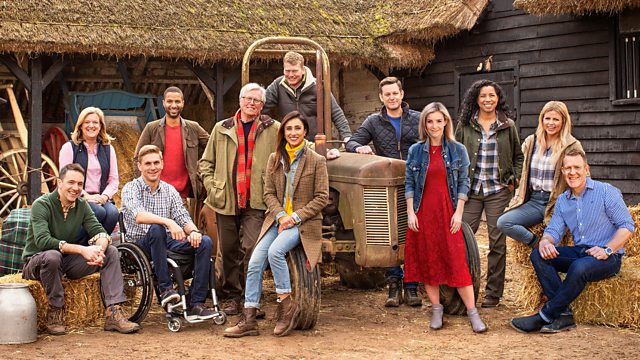 Northern Ireland
John Craven and Shauna Lowry head for the Sperrin Mountains, James Wong has the latest from the Grow Wild campaign and Adam Henson explores the world of ticks.
Earlier in 2014 we asked for viewer suggestions as to where we should go to film, and so John Craven and Shauna Lowry head for the Sperrin Mountains in Northern Ireland.
Shauna takes a walk into this little-known but beautiful region. She learns it was the birthplace of the great poet Seamus Heaney and visits an old blacksmith's forge made famous in one of his well-known poems. John learns about the unique relationship between one of our most endangered species and fish found nowhere else but Northern Ireland. Shauna takes us on a tour of her old stomping ground around Strangford Lough, before joining John panning for gold on the pretty Ballinderry River.
James Wong has the latest from the Grow Wild campaign to get people planting wildflowers.
Adam's joined by Dr James Logan as they explore the creepy crawly world of ticks, one of nature's biggest pests, and Tom Heap asks whether a new wave of garden cities really can provide a perfect blend of town and country.
The Sperrin Mountains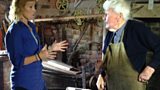 Shauna Lowry grew up in Northern Ireland and is passionate about her homeland. However there's a part of the country which she has never explored, and that you've suggested we should visit - the spectacular Sperrin Mountains. Perhaps the reason Shauna has never been there is because there are next-to-no established walking routes, meaning that it's only accessible to experienced hikers. At the foot of the Sperrins she meets living legend Barney Devlin, whose blacksmith shop was the inspiration for Seamus Heaney's powerful poem The Forge.
Garden cities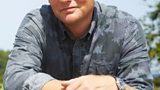 When garden cities were first proposed at the end of the 19th Century one of the main selling points was that they should be a blend of the best features of both town and country life. Tom Heap asks whether a new wave of 21st Century garden cities can live up to this promise. Tom also looks at concerns that these new towns would provide the greatest benefit to people who already live in urban areas, rather than those in rural communities. He hears from people who think that a better way to address the rural housing shortage would be lots of small developments, as well as those who think that garden cities could provide real benefits to people living in the countryside.
Freshwater pearl mussels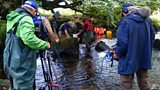 The Ballinderry River flows out of the Sperrin Mountains and snakes down to Lough Neagh, the largest freshwater lake in the UK. En-route the river has a vital role as the home to some very precious creatures, freshwater pearl mussels. John Craven meets conservationists Mark Horton and Rebecca Kyle whose hard work is halting the decline of what, until recently, was a mussel population heading for extinction. These mussels can live up to 150 years but are vulnerable to water pollution or suffocation by silt kicked up by cattle. John sees the product of collaborative work with local farmers to reduce the chance of cattle entering the river. He then helps the conservation team as they release juvenile mussels into the river to boost numbers.
Find out more about the freshwater pearl mussel conservation project
Ticks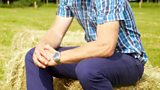 At this time of year the landscape is full of summer splendour, but there is a darker side to our countryside. Adam Henson has been getting up close to a tiny but sinister critter that can affect livestock, pets and us – the tick. Adam learns how to safely remove them from the body of animals and looks at the diseases they can spread. He also meets the experts from the Tick Recording Scheme who are building a map of ticks across the country.
Find out more about the Tick Recording Scheme
Strangford Lough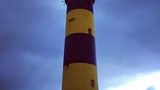 Shauna showcases the Northern Ireland that she knows and adores. During her teens Strangford Lough was a nautical playground where Shauna learned to sail. With her cousin Heather, Shauna ventures back out onto the salty lake. Then she trades wind-power for horse-power when she hops on board a motorised vessel to travel to the appropriately named Bird Island. The island provides a safe haven for breeding cormorants, away from predators. Hugh Thurgate from the National Trust has a special disturbance licence which allows him to go onto the island to ring the chicks so that they can be monitored throughout their lives. Hugh shows Shauna how to minimise distress to the birds by holding them correctly and ringing them quickly.
Your wild flowers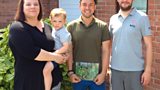 Earlier this year, Countryfile worked with Kew Gardens' "Grow Wild" Campaign to send out 230,000 free wild seed packs to our viewers. A few months later, James Wong finds out how you got on by sifting through hundreds of photos sent in by viewers. He goes to meet a family whose young son has turned his seed pack into to an impressive array of flowers.
James also finds out about other projects to bring wild flowers back into the British landscape, from Grow Wild community projects and Coronation Meadows to a Plantlife campaign to encourage local councils to mow roadside verges less often.
Beaghmore Stone Circles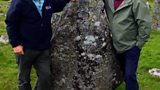 In County Tyrone at a place called Beaghmore John finds himself among ancient and mysterious stone circles that lay undiscovered for thousands of years. Archaeologist Ken Neill explains how these early Bronze Age circles began to be unearthed by local peat cutters in the 1930s. But despite many theories, the purpose behind their creation is still a mystery.
For a detailed description of the stones at Beaghmore
Sperrin gold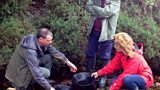 Pearls and prehistoric stones aren't the only treasures Northern Ireland has been concealing beneath its surface. As the saying goes, there's gold in them there hills! When the Sperrins were being formed, more than 400 million years ago, the seabed was sucked under the land and the high temperatures caused by this movement created quartz veins, containing gold. Geologist Mark Cooper shows John gold that he panned himself in a Sperrin river. It may not be much but it is a strong indicator of the presence of a significant amount of gold in the surrounding rocks.
Credits
| Role | Contributor |
| --- | --- |
| Presenter | John Craven |
| Presenter | Shauna Lowry |
| Presenter | Adam Henson |
| Presenter | Tom Heap |
| Series Producer | Joanna Brame |
| Executive Producer | William Lyons |
| Participant | James Logan |
| Participant | James Wong |