Main content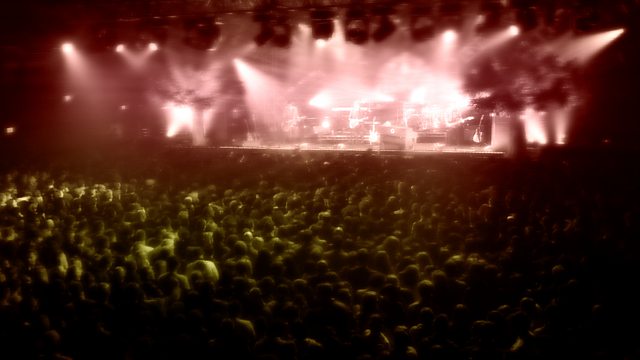 Frank Cottrell Boyce
Frank Cottrell Boyce tells Tim Samuels about the festival of his dreams, set in a sprout field outside Ormskirk and featuring letter-writing and a collective bedtime story.
Frank Cottrell Boyce joins presenter Tim Samuels to curate and create the festival of his wildest dreams.
Festivals are fast becoming significant events on more and more people's calendars. And, whether it's a huge rock fest or a small scale village event, it's somebody's job to imagine the festival before it happens, and to assemble all the pieces of the jigsaw that are needed to bring their vision to life.
But what if you could create your own festival - where you set the agenda, chose the guests, pick the acts, and dictate the weather, the food and the ambience. A festival where anyone - whether dead or alive - can be summoned to perform, and nothing is unimaginable.
Fantasy Festival gives the children's author and screenwriter, Frank Cottrell Boyce, the chance to outline his dream festival of participation which is set in a sprout field outside Ormskirk. Letter writing and a collective bedtime story are mandatory activities. And he programmes poetry reading by Seamus Heaney, singing by Martha Reeves and music from Terje Isungset's ice orchestra.
Producer: Rosie Boulton
a Monty Funk production for BBC Radio 4.
Last on
The Fantasy Festival choices of Frank Cottrell Boyce
READINGS:
 
Title: Purchas his Pilgrimes 
Writer: Samuel Purchas
 
Title: To My Old Master, Colonel P.H. Anderson, Big Spring, Tennessee
Writer: Jourdon Anderson


Title: Millions
Writer: Frank Cottrell Boyce
Publisher: Macmillan Children's BooksISBN-13: 978-0330450843 
Title: The Cure at Troy: A Version of Sophocles' PhiloctetesWriter: Seamus Heaney
Publisher: Faber and Faber
 
Title: Ithaka
Writer: C.P.Cavafy
 
MUSIC:
 
Title: A Glimpse of Light
Composer: Terje Isungset
Performers: Terje Isungset and colleagues
CD: Winter Songs
Track: 3
Label: All Ice Records
Catalogue number: 1006
 
 
Title: We Built this City
Composer: Bernie Taupin/Martin Page/Dennis Lambert/Peter Wolf
Performers: Starship
CD: Greatest Hits (Ten Years and Change 1979-1991)
Label: BMG Music
Track: 7
Catalogue number: 74321 289902
 
Title: New Day
Composer: Terje Isungset
Performers: Terje Isungset and colleagues
CD: Winter Songs
Track: 11
Label: All Ice Records
Catalogue number: 1006
 
 
Title: El Nino – For with God no thing shall be impossible
Composer: John Adams
Performers: Willard White, John Adams, Kent Nagano, Steven Richards and Steven Rickards
Track: 4
Label: Rhino/Warner Bros.
Catalogue number: B001F2TVN4
 
 
Title: Retrospect
Composer: Terje Isungset
Performers: Terje Isungset and colleagues
CD: Winter Songs
Track: 6
Label: All Ice Records
Catalogue number: 1006
 
Title: Dancing in the Street
Composers: Marvin Gaye/Ivy Joe Hunter/Willam Mickey Stevenson
Publishers: Jobete Music UK Ltd, EMI Music Publishing Ltd
Performers: Martha & The Vandellas
CD: Classic Martha Reeves and the Vandellas
Label: Motown Records. A division of UMG
Track 1
Catalogue number: 5316864
  
Title: The Tokyo Complaints Choir
Label: Smog Vale Records
Catalogue number:  B004B40VB4
Broadcast