Main content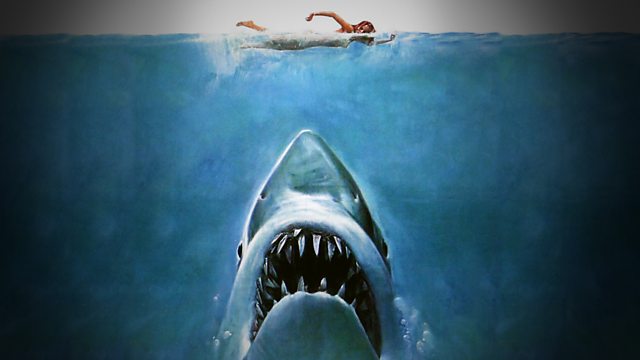 Don't Go in the Water!
4 Extra Debut. Jaws made the shark zoologist Gareth Fraser what he is today. He explores the legacy of Peter Benchley's killer shark. From 2014.
Jaws made the scientist Dr Gareth Fraser what he is today - a lecturer in Evolutionary Developmental Biology, and shark jaw specialist, at the University of Sheffield's Department of Animal and Plant Sciences.
This is his exploration of Jaws - the fiction of the rogue shark that enthralled Gareth when he was a boy in South Wales, looking out on the dark silt of the Bristol channel, wondering what lay beneath.
Even the eminent Professor David Sims (of the Marine Biological Association and University of Southampton) admits to looking out for the fins of Great Whites when he's out tagging toothless basking sharks in Devon and Cornwall.
Can the story really still have such power over our psyches?
Jaws was written by Peter Benchley in 1974, and turned into the first summer cinema blockbuster, by Stephen Spielberg, a year later.
It may have inspired Gareth to swim with sharks - despite his father's fisherman's tales of sea monsters - yet it petrified other people out of the water for good.
Gareth asks what innate fears Jaws taps into - the fear of being eaten alive, like in Hansel and Gretel, or of the deep, dark unknown of the sea. He asks how realistic Jaws' tale of a Great White killing machine really is and what impact it still has today - both on sharks and on new generations of swimmers, either running from the water after flashbacks from the film or running into the waves determined to grow up to be another Matt Hooper, the story's charismatic shark scientist.
Producer: Frances Byrne
A Big Fish production for BBC Radio 4 first broadcast in August 2014.
Last on
Correction – factual error
During this programme we say that close to one million sharks are slaughtered unnecessarily each year.  The correct figure should be an estimated one hundred million sharks are slaughtered unnecessarily.
Broadcasts