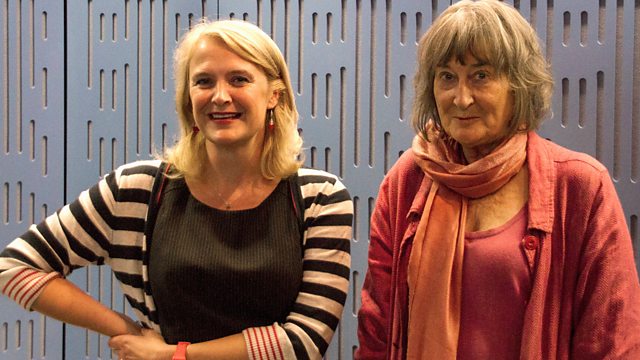 Wednesday - Sarah Walker with Victoria Glendinning
with Sarah Walker and her guest, the biographer, critic, broadcaster and novelist, Victoria Glendinning.
9am
A selection of music, including the Essential CD of the Week: Victoria de los Angeles The Sweetheart Soprano REGIS. We also have our daily brainteaser at 9.30.
10am
Proms Artist of the Week: Ivan Fischer
10:30
She has written biographies of personalities such as Edith Sitwell, Vita Sackville-West, Jonathan Swift, Anthony Trollope and Sir Stamford Raffles, which have been praised for their sensitive approach emphasizing the importance of romantic and family relationships, as opposed to larger historical forces. She has also written three novels, The Grown-Ups, Electricity and Flight. Vice-President of the Royal Society of Literature, Victoria was awarded a CBE in 1998.
Last on
Today's Brainteaser Answer - Puzzle: Endings
The pieces were all endings from Requiems.

The music played:

Berlioz
Agnus Dei (Final mvmt, Grande Messe des Morts op 5)
Wandsworth School Boys' Choir
London Symphony Chorus
London Symphony Orchestra
Colin Davis (conductor)
PHILIPS 415 284 2
Faure
End of In Paradisum (Requiem)
Choir Of King's College Cambridge
New Philharmonia Orchestra
David Willcocks (conductor)
EMI CDM 764715 2
Brahms
End of 'Selig sind die Toten, die in dem Herrn sterben' (Final mvmt, A German Requiem op 45)
Swedish Radio Chorus
Eric-Ericson Chamber Choir
Berlin Philharmonic Orchestra
Claudio Abbado (conductor)
DG 437 517 2