Main content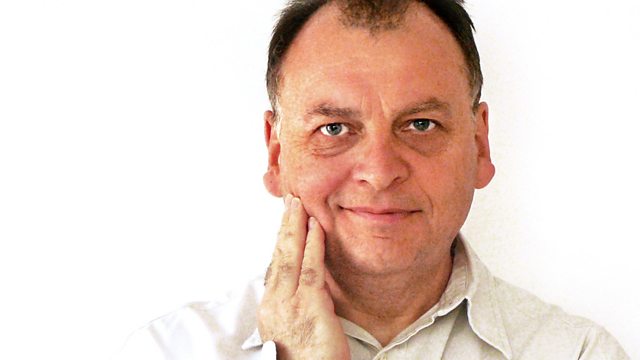 Smith Quartet and Joby Burgess
Robert Worby with music from the Smith Quartet and percussionist Joby Burgess, a work for cello and recordings by Christopher Fox, and Laurence Crane in Composers' Rooms.
Robert Worby introduces performances by the percussionist Joby Burgess with the Smith Quartet, recorded at St John's Smith Square last month. The concert included the London premiere of a new work which they jointly commissioned from Graham Fitkin, music by the late Steve Martland recalling personal memories of Africa, and Iannis Xenakis's mammoth solo percussion piece Psappha. Also in tonight's programme, Christopher Fox explores the history of recording in his new work re:play, scored for solo cello and a variety of recording devices including dictaphone, reel-to-reel tape machine and wax cylinder. And in this week's Composers' Rooms, Sara Mohr-Pietsch meets up with another English experimentalist, Laurence Crane, who divides his writing time between home and a quirky rehearsal room in the heart of London.
Steve Martland: Starry Night
Graham Fitkin: Distil
Iannis Xenakis: Psappha
Smith Quartet
Joby Burgess (percussion)
Christopher Fox: re:play
Anton Lukoszevieze (cello)
Aleksander Kolkowski (wax cylinder).
Clips

Stockhausen's Gruppen – What's the Big Deal?