Action Medical Research
Dr Dawn Harper presents The Radio 4 Appeal for Action Medical Research, dedicated to helping fund research for sick babies and children.
Registered charity in England & Wales (208701) and in Scotland (SC039284).
To Give:
- Freephone 0800 404 8144
- Freepost BBC Radio 4 Appeal, mark the back of the envelope 'Action Medical Research'.
Last on
Action Medical Research
Action Medical Research is a leading UK-wide charity funding vital research to help sick and disabled babies and children. It has been funding medical breakthroughs since it began in 1952 and almost everyone has been touched in some way by their groundbreaking work like the first polio vaccines in the UK, ultrasound in pregnancy and the rubella vaccine.  Despite enormous progress in medicine, across the UK today there are hundreds of thousands of sick and disabled children. Research is the key to saving many of these children from a lifetime of suffering, yet it is relatively underfunded in the UK. Action Medical Research can help, but can only do this with your support. The charity does not receive any government funding. 
Treating sick and vulnerable babies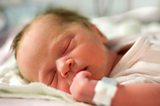 Around one in nine babies born in the UK needs some form of special care at birth as a result of a difficult birth, a life-threatening condition or because they were born too early. With your help Action will aim to reduce the high rate of premature birth, prevent pregnancy complications that threaten babies' lives, and find the best ways to care for sick and vulnerable babies.
Helping children affected by disability and infections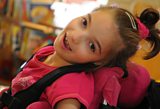 With your help Action aims to support children facing a lifetime of challenges caused by disabilities such as cerebral palsy; help children dealing with the impact of disabling conditions like diabetes, epilepsy, asthma and multiple sclerosis; and prevent potentially deadly infections like meningitis.
Targeting rare diseases in children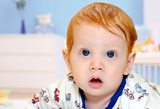 Thousands of families across the UK are coping with the challenge of caring for a child with a rare and devastating disease for which there is no cure. With your help we can develop therapies for diseases in children including the genetic disorder Smith-Lemli-Opitz syndrome, rare forms of brain cancer and blindness, as well as startle disease.