Main content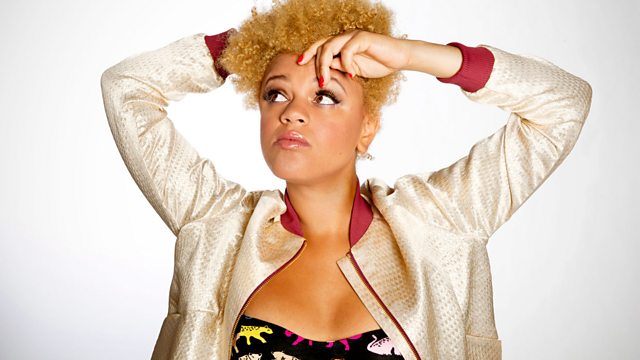 Gemma Cairney
Richard Coles and Aasmah Mir meet Radio 1 DJ Gemma Cairney, WW2 vet and the UK first black mayor Sam King, and the cellist Rachael Lander. Plus Anthony Head's Inheritance Tracks.
Richard Coles and Aasmah Mir are joined by Radio 1 DJ Gemma Cairney, former engineer Sam King from Jamaica, who served with the RAF during the Second World War. Now 88 years-old he talks to Saturday Live about his life, legacy and the Notting Hill Carnival. Annabel Tellis Tunley emigrated with her family to Australia in 2004 and is running a project where she calls a Facebook friend, old or new every day. Some of them she hasn't spoken to for up to 40 years. Cellist and recovering alcoholic Rachael Lander on how she's rebuilding her career and looking forward to motherhood, Captain Andrew Wilkins who helps people overcome their fear of flying. He has recreated the interior of an aircraft where nervous flyers learn to 'fly' the plane themselves. The actor Anthony Head shares his Inheritance Tracks and JP Devlin will be in the studio reading your emails and waiting to take your calls.
Gemma Cairney can be heard BBC Radio 1, Monday to Friday 4:00-6:30am
Rachael Lander can be seen in Addicts Symphony, Wednesday 27th August 11pm Channel 4
Sam King's 'Climbing Up the Rough Side of the Mountain', Upfront Publishing; New edition 2004
Anthony Head inherits Adagio for Strings by Samuel Barber, arranged for string orchestra from the second movement of his String Quartet, Op. 11 and Highway, Highway by Stephen Allen Davies
Producer: Maire Devine.
Clips

Sam King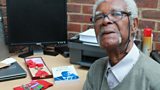 Sam King was one of the founders of the Notting Hill Carnival. 
Studio :: 23 August 2014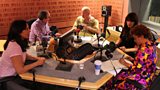 L-R Aasmah Mir, Rev Richard Coles, Andrew Wilkins, Rachael Lander, Gemma Cairney.  
Credits
| Role | Contributor |
| --- | --- |
| Presenter | Richard Coles |
| Presenter | Aasmah Mir |
| Presenter | JP Devlin |
| Interviewed Guest | Gemma Cairney |
| Interviewed Guest | Sam King |
| Interviewed Guest | Annabel Tellis Tunley |
| Interviewed Guest | Rachael Lander |
| Interviewed Guest | Andrew Wilkins |
| Interviewed Guest | Anthony Head |
| Producer | Maire Devine |