Main content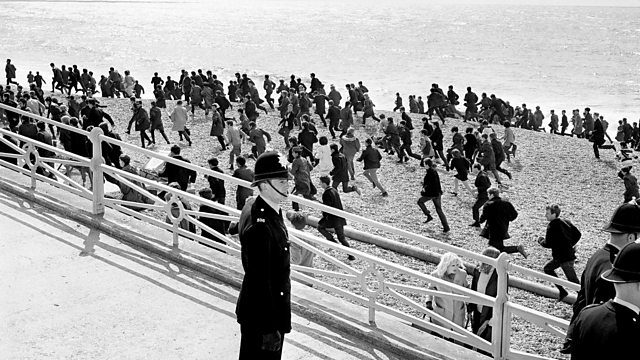 Mods and Rockers Rebooted
We take a fresh look at the bank holiday clashes of 1964 to separate fact from fiction as we bring the mods and rockers of the time back to those seaside crime scenes. Were they really as bad as the papers made out? Or was there something else behind it all?
Clips

Music Played
Timings (where shown) are from the start of the programme in hours and minutes
Mods and rockers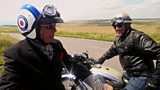 This documentary marks the 50th anniversary of the famous mods and rockers clashes on the seafronts of south east England.  
Mods And Rockers Rebooted will take a fresh look at the fights which took place between March and August 1964 causing mass hysteria across Britain, and have since become the stuff of legend.
They've inspired countless books, songs, musicians, artists, and a cult movie, Quadrophenia, which turns 35 in August and has devoted fans all over the world.
The BBC film will ask how much of what was reported at the time, and what was depicted in Quadrophenia, actually happened? Did the mods and the rockers really despise each other, or was there something else going on behind it all?
To seek answers, and separate fact from fiction, the film, narrated by Quadrophenia star Phil Daniels, goes back to each location piecing together the events of 1964 in chronological order.
It will reveal the real people behind the hard-hitting headlines, including interviews with mods and rockers who were there in 1964 (now in their 60s and 70s) taking them back to the seaside scenes of their crimes: Clacton, Margate, Brighton and Hastings.
Finally, after 50 years of hype and hysteria, this film reveals what was really going on in 1964, and how an extraordinary mix of factors came together to create a compelling myth that endures to this day.
Mods and rockers 50 years on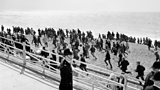 Fifty years after the clashes of 1964 between mods and rockers at the seaside resorts of Hastings, Margate and Clacton, Phil Daniels tries to separate fact from fiction.
Former policeman and rocker Ken German recalls how the Margate riots kicked off and reflects on the sentences handed out to those arrested.  
Mod Tony Edwards remembers how the two groups clashed on the beach. Rocker Ray Beere likens the dramatic scenes on the north Kent coast to the Battle of Agincourt.
Watch the video feature on the BBC News website.
Credits
| Role | Contributor |
| --- | --- |
| Director | Matthew Wheeler |
| Executive Producer | Linda Bell |
| Narrator | Phil Daniels |