Main content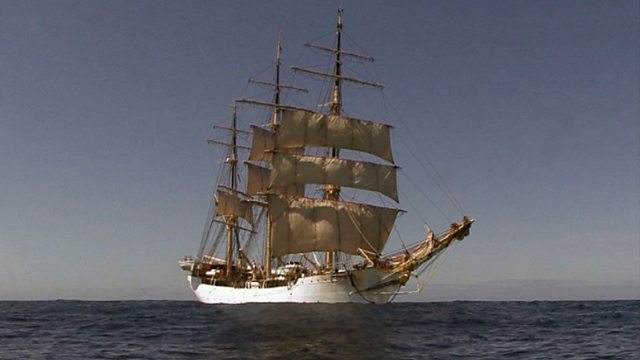 Documentary following 70 Angolan men as they begin their journey to become seafarers. Their training will begin in Portugal, where a fully rigged training ship awaits.
Tha seachdad à Angola a' tòiseachadh air turas a dh'atharraicheas am beatha. Tha iad ag iarraidh a bhith nan seòladairean. Tha soitheach airson an trèanadh a' feitheamh riutha ann am Portugal, agus air bòrd an t-soithich thèid iad tron trèanadh - trèanadh duilich a tha air leth eadar-dhealaichte bhon t-suidheachadh aig an dachaigh aca.
'S ann à Angola a tha na caideatan air fad - dùthaich a th' air a bhith a' fulang airson iomadach bliadhna tro chogadh shìobhalta. Gheibh iad seo an cothrom gus cùisean nam beatha fhèin atharrachadh ach tha cnap-starra air thoiseach orra - trì mìosan de chruaidh thrèanadh. An là 's a dh'oidhche, seachd là san t-seachdain, agus leis a h-uile seòrsa aimsir.
70 Angolan men begin a journey that will change their lives. Their goal is to become seafarers. In Portugal a fully rigged training ship awaits their arrival and on board they will be trained and tested in a challenging environment far from home.
The cadets all come from Angola, a country which has suffered through many years of civil war. These men will be given a chance to forge their own future and to do so they will have to face the daunting barrier of 12 weeks of tough training, through night and day, seven days a week and in all weathers.