Main content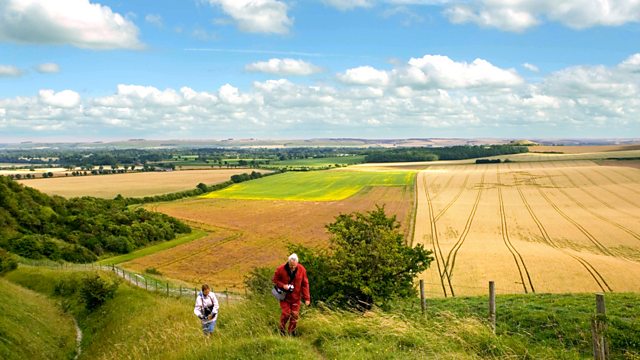 Cheshire Salt
Cheshire salt was savoured by the whole British Empire. Felicity Evans finds out how and why, and goes deep underground at Winsford to the Salt Union's massive caverns.
Look at any map of the district around Northwich in Cheshire and you'll see that it's dotted with numerous lakes, called flashes. What have these got to do with salt? Felicity Evans is astonished to learn that they've been created by the unregulated extraction of rock salt, which has been exploited for industrial as well as culinary purposes since the 1700s.
We'll hear that salt crystals were evaporated from brine in huge pans at numerous salt works across the county, the firewood for which saw the loss of the county's forests. Meanwhile, the rock salt was hewn deep underground then, just as it is today. In fact, Felicity goes underground at Winsford when she visits the Salt Union's massive caverns, so vast they have a similar volume to that of fifty St Pauls cathedrals.
Felicity meets salt historian and archaeologist Andrew Fielding, as well as Kelly Fletcher, Heritage Officer with Middlewich Town Council. Industrial archaeologist Chris Hewitson shows Felicity around the Lion Salt Works, which open to the public next year, while at Winsford rock salt mine, Felicity goes underground with mine manager, Gary Sinclair.
Producer: Mark Smalley.
Podcast
Countryside magazine featuring the people and wildlife that shape the landscape of Britain