Main content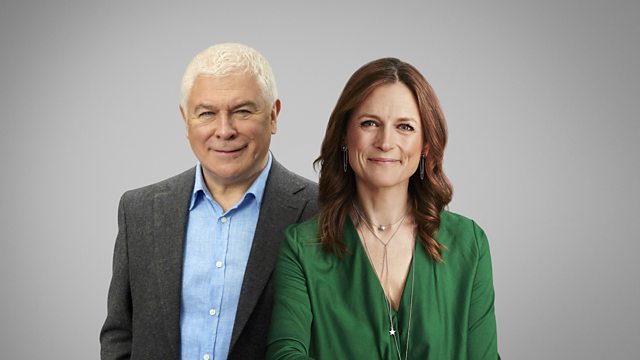 Monica Huggett, Sakari Oramo, Anu Komsi
Presented by Sean Rafferty. With BBC Symphony Orchestra chief conductor Sakari Oramo and his wife, soprano Anu Komsi, who performs in the studio ahead of appearances at Proms 2014.
Sean Rafferty with a lively mix of music, chat and arts news. Guests include Sakari Oramo, Chief Conductor of the BBC Symphony Orchestra. He will make five Proms appearances this year, including helming the Last Night festivities for the first time, and playing the violin in a chamber concert. Joining Sakari in the studio is soprano Anu Komsi, performing live for In Tune ahead of her Proms appearance in Szymanowki's Songs of a Fairy Princess with the BBC Symphony Orchestra.
Main headlines are at 5pm and 6pm.
In.Tune@bbc.co.uk
@BBCInTune.