Main content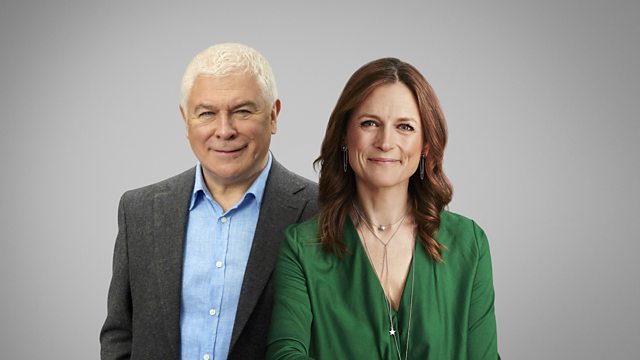 Tom Harrold, Milos Milivojevic, Tom Poster, Natalie Clein
With live music from accordionist Milos Milivojevic and Tom Poster, plus a new chamber piece by Tom Harrold using sounds sent in by listeners to the BBC Radio 4 PM programme.
Sean Rafferty and guests with a lively mix of music, chat and arts news, including a brand new chamber piece relayed live from the Royal College of Music in London, by Tom Harrold. Harrold was commissioned to write the piece using everyday sounds recorded and sent in by listeners to the Radio 4 PM programme.
He selected sounds he liked, and wrote instrumental music to blend with, and develop from, the recorded sounds.
Harrold said: "It's a challenging project; the issues associated with marrying acoustic and electroacoustic elements into one piece requires a lot of thought."
It is being performed as part of the Proms Inspire Winners Concert, by members of the Aurora Orchestra, conducted by Nicholas Collon.
Also on the show
News headlines are at 5pm and 6pm.
In.Tune@bbc.co.uk
@BBCInTune.