Main content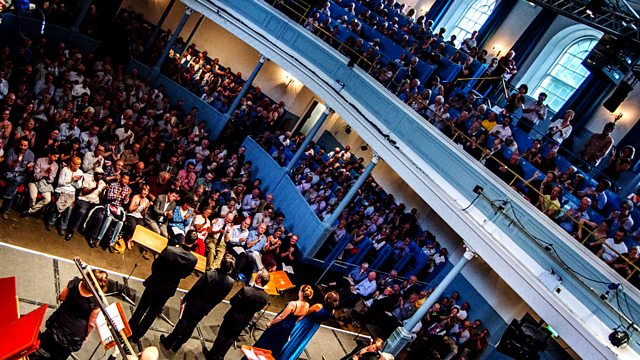 Simon Keenlyside and Malcolm Martineau
Simon Keenlyside (baritone) and Malcolm Martineau (piano) perform lieder evoking pastoral England and Germany, including Ireland, Somervell, Butterworth, Finzi, Schumann and Wolf.
Images of pastoral England and Germany real and imagined are evoked in this live Edinburgh Queen's Hall recital by renowned British baritone Simon Keenlyside and celebrated pianist Malcolm Martineau.
Ireland: Sea Fever
Somervell: Into my heart an air that kills
Vaughan Williams: Youth and Love
Eisler: Spruch 1939
Somervell: There pass the careless people
Butterworth: When I was One and Twenty
Gurney: In Flanders
Butterworth: Think no more, Lad
Butterworth: The Lads in their hundreds
Butterworth: On the Idle Hill of Summer
Ireland: Vagabond
Trad: The three ravens
Eisler: Despite these miseries
Eisler: The only thing that consoles us
Finzi: Fear no more the heat o' the sun
Vaughan Williams: The Vagabond
11:40 (during the interval)
Wagner: Siegfried Idyll
12:00
Schumann: Ballade des Harfners
Wolf: Fussreise
Wolf: Denk es, o Seele
Wolf: Blumengruss
Wolf: Lied vom Winde
Wolf: Schlafendes Jesuskind
Wolf: Wie sollt ich heiter bleiben
Wolf: Christblume II
Wolf: Nimmersatte Lieve
Wolf: Lied eines Verliebten
Wolf: Storchenbotschaft
Simon Keenlyside - baritone
Malcolm Martineau - pianist.