Main content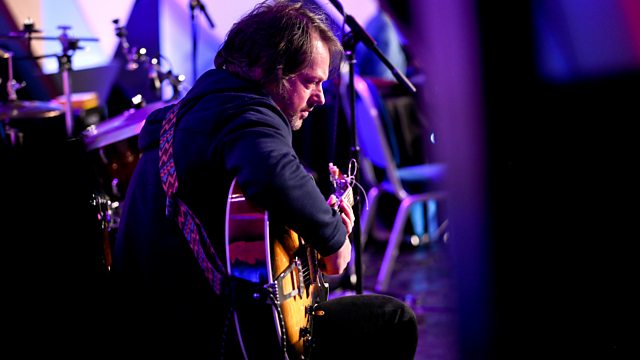 Live from the Edinburgh Festivals
Kevin LeGendre presents Jazz on 3's first show live from the 2014 Edinburgh Festivals, featuring performances from Trio HSK, Playtime Trio and Edimpro Quintet.
Jazz on 3 makes its first trip to the Edinburgh Festivals with a live broadcast from the BBC Potterrow site. Presented by Kevin Le Gendre, the show features three local bands as well as a very special festival guest.
Several of the leading lights on the Scottish scene join together in a new band. Playtime Trio features saxophonist Martin Kershaw, drummer Tom Bancroft and guitarist Graeme Stephen, who are also joined in this performance by trombonist Chris Greive. Trio HSK come as one of the most exciting young ensembles to have emerged in the last year, creating off-kilter grooves in an unusual line-up of piano, guitar and drums. The billing is completed by the avant-garde Edimpro collective, here in quintet form, freely improvising in a soundscape of reed instruments and electronics.
Kevin is also joined on stage by a big-name guest - a comedian who regularly performs at the Edinburgh Fringe and is something of a surprise jazz fan.
Presenter: Kevin Le Gendre
Producer: Chris Elcombe.
Music Played
Trio HSK in concert at the BBC@Potterow venue, Edinburgh Festivals on 18 August 2014

Special guest Al Murray talks about the parallels between improvisation in comedy and jazz

Edimpro in concert at the BBC@Potterow venue, Edinburgh Festivals on 18 August 2014

Ken Hyder talks to Brian Morton about the influence of Scottish folk music

Playtime Trio and Chris Greive in concert at the BBC@Potterow venue, Edinburgh Festivals on 18 August 2014
Al Murray receives a drum lesson from Tom Bancroft backstage