Main content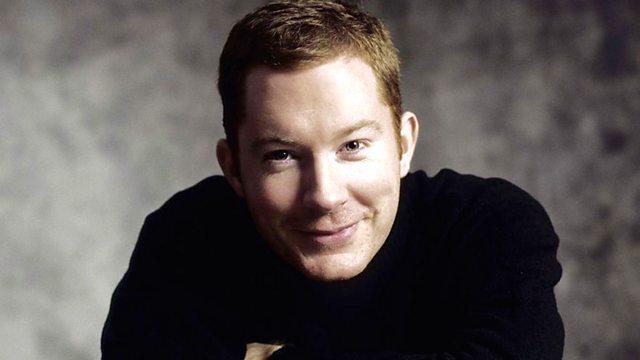 Robin Tritschler, Leonard Elschenbroich, Mark Simpson
Clemency Burton-Hill with a showcase for the talents of Radio 3 New Generation Artists Robin Tritschler (tenor), Leonard Elschenbroich (cello) and Mark Simpson (clarinet).
Clemency Burton-Hill presents another programme in this summer series showcasing the talents of the BBC's New Generation Artists.
As part of the BBC's commitment to developing and nurturing young talent, BBC Radio 3 launched its New Generation Artists scheme in the autumn of 1999. Now well into its second decade, the scheme has acquired the reputation of being a world leader for young artists. Every autumn six to seven artists or groups who are beginning to make a mark on the national and international music scene are invited to join the scheme, which offers them unique opportunities to develop their considerable talents. These include concerts in London and around the UK, appearances and recordings with the BBC Orchestras, special studio recordings for Radio 3, and, last but not least, appearances at the Proms.
Tonight, a chance to hear Strauss and Wolf from NGA tenor Robin Tritschler, cellist Leonard Elschenbroich in Beethoven, and Schumann from clarinettist Mark Simpson.
Strauss: Schlangende Herzen, Op 29 No 2
Robin Tritschler (tenor), Graham Johnson (pjano)
Schumann: Phantasiestucke, Op 73
Mark Simpson (clarinet), Vikingur Olafsson (piano
Wolf: Auftrag; Nimmersatte Liebe; Storchenbotschaft (Morike Lieder)
Robin Tritschler (tenor), Christopher Glynn (piano)
Beethoven: Sonata in D, Op 102 No 2
Leonard Elschenbroich (cello), Alexei Grynyuk (piano)
Strauss: Himmelsboten, Op 32 No 5
Robin Tritschler (tenor), Graham Johnson (piano).