Main content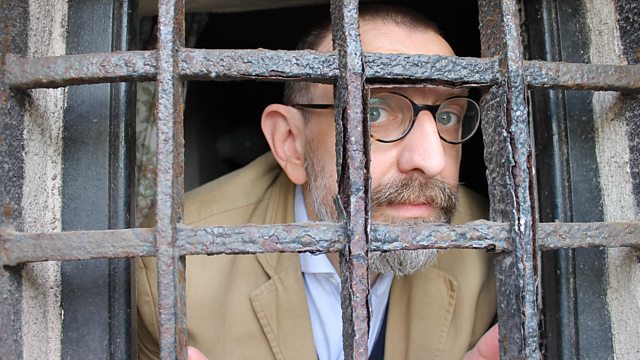 Piers the Plowman Revisited
Writer Ian Sansom is locked away in a tower and tasked with adapting one of the most complex and frustrating works in English, Langland's medieval dream poem Piers the Plowman.
It's one of the strangest, most complex and frustrating works in Middle English, so when writer Ian Sansom is tasked with coming up with a radio adaptation of William Langland's medieval dream poem 'Piers the Plowman', it presents a bit of a challenge.
His producer's solution? To lock Ian away in a Curfew Tower in the Glens of Antrim and challenge him to come up with his adaptation over the course of a weekend, after which time he'll be expected to put on a performance.
The 14th century poem - part theological allegory, part social satire - may have eluded scholars for centuries but Ian has help at hand. Aside from three poetry students from Queen's University, renowned medievalist Dr Stephen Kelly will be there to guide him on his quest for salvation.
As Ian grapples with the text written in alliterative long lines and framed in a series of dream visions, adaptation expert Brian Sibley will be just a phone call away. Then there's the members of Belfast outfit The Wireless Mystery Theatre who'll be dropping by to bring music and their own distinctive style to Ian's performance.
Who knows, it could turn out to be a dream...or it could be a nightmare.
Producer: Conor Garrett
Sound Design: Jason Martin.