Main content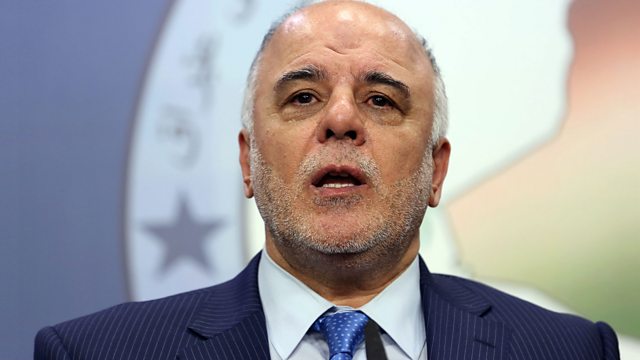 Haider al-Abadi
Haider al-Abadi's company serviced the BBC lifts in London, but he is now about to become the next prime minister of Iraq? Who is he, and can he fix his country's problems?
As Iraq's divisive Prime Minister Nouri al-Maliki steps down, hopes are now pinned on his likely successor, Haider al-Abadi to restore trust with the Kurdish and Sunni communities and fight off the advance of the self-styled Islamic State's jihadist fighters. But what do we know about him?
Mary Ann Sieghart charts the rise of the doctor's son from Baghdad, who gained a doctorate in electrical engineering in the UK, leading to him forming a company servicing lifts for clients including the BBC. She talks to fellow Shiite Dawa Party members, a member of the Sunni opposition and a former US diplomat to ask whether Dr al-Abadi has the qualities to fix his country's problems.