Main content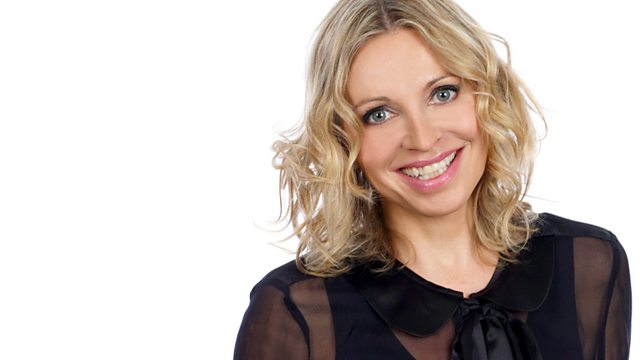 Rick Wakeman, June Whitfield, Michael Mosley, Dominic Wilcox, Danny Wallace, Tricky
Nikki Bedi is joined by Rick Wakeman, June Whitfield, Michael Mosley, Danny Wallace and Dominic Wilcox for an eclectic mix of chat, music and comedy. With music from Tricky.
Nikki talks to the Absolutely Fabulous legend of British comedy, June Whitfield, who's graced our screens since the 1960s appearing in a huge variety of shows - from 'Terry and June' to 'Steptoe and Son'. Now June stars in 'Boomers' - a new comedy which follows the ups and downs of three couples coming at retirement from very different directions.
Journalist and presenter Dr. Michael Mosley is best known for his "selfexperimentation" trials, which include hosting a tapeworm in his own gut and subjecting himself to quirky diets and exercises - all in the name of research. He talks to Nikki about his new series for 'Horizon', investigating the truth about meat. Is it good or bad for us?
Artist, designer and inventor Dominic Wilcox has shown his odd, surprising and thought-provoking designs at galleries around the world. Dominic talks to Danny Wallace about his book 'Variations on Normal' and his unexpected inventions, including the world's first fully-functional GPS Shoes and Wrist Nets for the Butterfingered.
Nikki Journeys to the Centre of the Earth with keyboardist and composer Rick Wakeman, who's produced over 100 solo albums and sold more than 50 million records - as a solo artist and with prog rock band 'Yes'. He talks to Nikki about being a Grumpy Old Man and performs 'Eleanor Rigby' on the Loose Ends piano.
Producer: Debbie Kilbride.
Last on
June Whitfield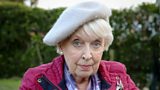 The second episode of 'Boomers' is on Friday 22nd August at 21.00 on BBC One. 
Michael Mosley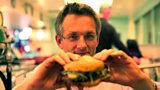 'Horizon: Should I Eat Meat?' is on Monday 18th and Wednesday 20th August at 21.00 on BBC Two. 
Dominic Wilcox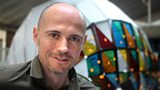 'Variations on Normal' is published by Square Peg on 21st August.
Rick Wakeman
The 40th anniversary edition of 'Journey to the Centre of the Earth' is available now on Music Fusion.
Tricky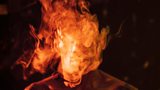 'Adrian Thaws' is available on 8th September on False Idols.

Tricky is playing at Galtres Parklands Festival, York on Saturday 23rd August.
Broadcasts

Listen to Loose Ends anytime, anywhere.