Main content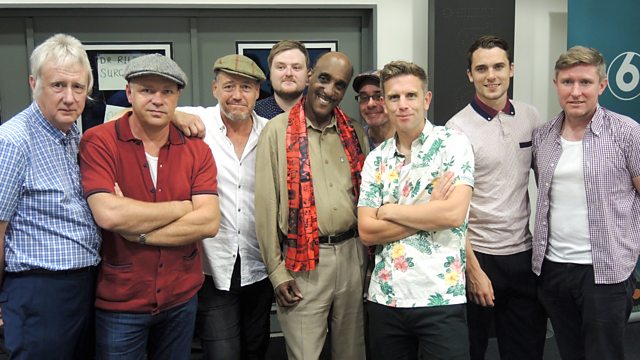 Nolan Porter and Stone Foundation in session
Craig has a session from soul band Nolan Porter and Stone Foundation.
In session we have the legendary Nolan Porter and Stone Foundation. Nolan's songs became must have's for any northern soul connoisseur, and once again made their way into the limelight, famed for his hit's "Keep On Keepin' On" and "If I Could Only Be Sure" later released by Paul Weller. Stone Foundation's brand of British soul has gained them many admirers over the last 18 months with the release of their album 'The Three Shades of Stone Foundation' which features the US soul singer Nolan Porter. Expect a hit packed session from this seriously soulful collaboration.
We hand over the playlist to you the trusted 6 Music listener for the section of the show we call 'The Spinage au Trois'. Email Craig your 3 favourite funk and soul tunes and you could be on the air talking us through your selections: craig@bbc.co.uk.
Throughout 2014 we've been dedicating each show to a legendry lady in 'The History of Women in Funk & Soul'. On this show we'll be celebrating an American rhythm and blues and gospel singer, actress and civil rights activist who recorded with The Staple Singers, her family band, it's Mavis Staples.