Main content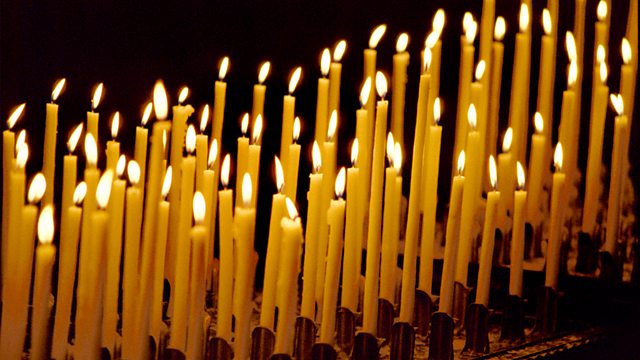 16/08/2014
A spiritual comment and prayer to begin the day, with Canon Edwin Counsell.
Script
Good morning. When on this day in 1977, the newspaper headlines announced "The King is Dead!"  it wasn't a Head of State or a political powerhouse whose passing was being marked; rather the sad and premature demise at the age of just 42, of a singer, musician and actor from Memphis in Tennessee, who shaped the musical history of a generation. 
While Elvis Presley will always be immortalised in the memory of fans across the globe for the quality of his music and the depth of his talent, history has also recorded his difficulties with addiction and the pressures of stardom. 
Perhaps the example of Elvis reminds us once again that it's often unwise to delve into the personal lives of those whom we place on a pedestal, not knowing quite what we might discover.
I also find myself having the same concern when it comes to heroes of faith and icons of saintly living. The reality is that they can turn out to be just as frail and fragile as the rest of us. 
In fact, I'm often struck by the quite mundane lives of many saints, yet they become transformed by an extraordinary love for God that goes way beyond the familiar images we see captured in stone or stained glass. 
Behind the façade, some saints have dedicated their lives of prayerful intercession to the love of God and their neighbour, while others have faced ridicule, persecution and sometimes death. 
God is a gracious giver of gifts to every one of us; and I believe that our task is to spend our lives discovering, acknowledging and using those gifts to God's praise and glory.  
While, thankfully, few of us are called upon to set our lives on the line for the sake of our faith, perhaps the situations in which we find ourselves today will allow us to find opportunities for service, forgiveness and love. 
So to you Lord, the God of all possibility, we offer this day; inspire in us the search for every opportunity to transform that which is ordinary and mundane into the extraordinary and limitless.  Amen.