Main content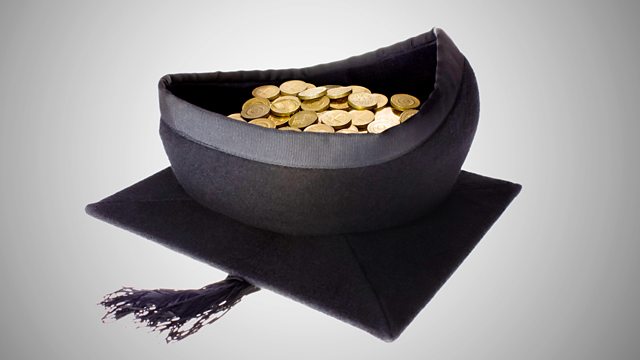 Student Loans
Tim Harford asks why the cost of the government's student loan system is rising, whether 2 per cent of priests are really paedophiles, and if his mobile phone is a tiny goldmine.
A recent report suggests that the cost of the government's new student loan system is rising. Tim Harford investigates whether they should they have foreseen the rising costs, and whether the new system will end up costing more than the old one.
We also examine whether it's true that one tonne of ore produces one gram of gold, but one tonne of mobile phones contains 300 grams of gold and ask whether it means we're all walking around with tiny goldmines in our pockets.
The Pope sparked a global debate recently when he reportedly said that 2% of priests are paedophiles. We ask whether that claim is true. How would we know? What does it mean to say that someone is a paedophile? And is two per cent higher or lower than the population at large?
And machine learning is a buzzword of the moment, part of the technology behind things like Google translate and Microsoft's Kinect. Anthony Goldbloom from the website Kaggle explains how machine learning works, and talks about the next step - deep learning.
(Image: Education Costs - Mortar Board Graduation Cap Full of Coins. Credit: Thinkstock).
Last on

Chapters
Student Loans

Will the new system end up costing more than the old one?

Duration: 08:11

A goldmine in your pocket?

Does one tonne of ore produce 1g of gold, but one tonne of mobile phones produce 300g?

Duration: 04:15

The Prevalence of Paedophilia

Are 2% of Catholic clergy paedophiles and how would this compare to the rest of society?

Duration: 06:19

Broadcasts