Main content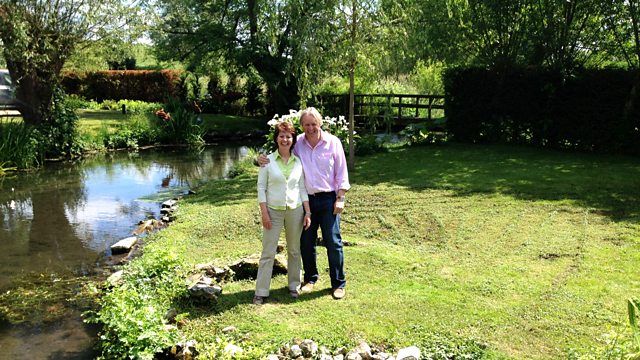 Chalk Streams
Revered by fly fishermen, Helen Mark finds out about the famous chalk streams of Hants and Wilts. She begins at Salisbury's Harnham Water Meadows, overlooking the cathedral.
Revered by fly fishermen, Helen Mark visits the famous chalk streams of Hampshire and Wiltshire to find out about their particular ecology. With their trademark gravel beds and gin-clear waters, chalk streams are one of the very few habitats that are almost entirely exclusive to England.
Helen begins at Salisbury's Harnham Water Meadows, close to the city's cathedral, with its well known limestone spire, from the spot where Constable painted his view of the scene. She hears that the meadows act like a sponge, and without them absorbing the heavy rainfall last winter, flooding in the Salisbury area would have been considerably worse.
She meets Jan Fitzjohn and Tim Tatton-Brown, Trustees of the water meadows, who tell her about the winter 'drownings' of this low-lying land, which gave a distinct economic advantage to southern England's once vital sheep and wool industry. The irrigation of the water meadows achieved this by encouraging the early growth of spring grass, known as the 'first bite'. We also meet grazier Rob Hawke, whose sheep today feed on the pastures, in the shadow of Salisbury's spire.
Then, in the Hampshire village of Nether Wallop (the Wallop being a tributary of the celebrated trout stream, the Test) Helen finds out about the patient art of fly fishing from writer Simon Cooper.
Producer: Mark Smalley.
Last on

Broadcasts

Podcast
Countryside magazine featuring the people and wildlife that shape the landscape of Britain