Main content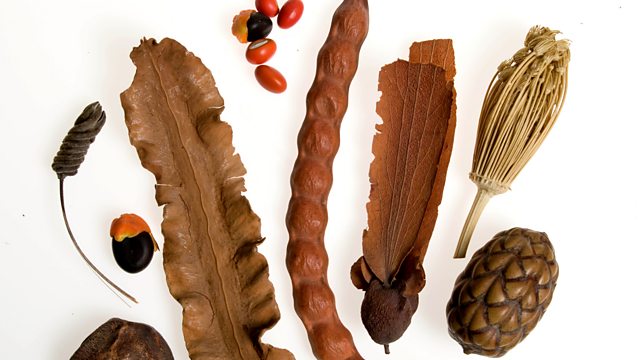 Capsules of Life
Kathy Willis visits Kew's Millennium Seedbank to uncover the role of seedbanking in conserving plant diversity. From 2014.
By the end of the 20th century, concerns raised in the 1992 Rio Earth Summit about the fate of wild plants and their ecosystems meant that conservation in the field now needed to be complemented by methods away from a plant's natural habitat.
Professor Kathy Willis pays a visit to the underground vaults of Kew's Millennium Seed Bank Partnership (MSBP), one in a network of 1300 seed banks around the world - and one of the main "ex situ" methods for conserving plant genetic material.
Knowing the longevity and quality of seeds is vital if they're to be put to good use in the real world. We hear a testament to the length of seed survival as head of the MSBP reveals recent success in germinating a 200 year old packet of seeds collected from the Dutch East India Company Gardens in South Africa. And Kathy Willis discovers how research into variable climates during crop cycles on seed quality is providing new leads into which varieties of crops seeds to store, to ensure future sustainable food supplies.
With contributions from seed morphologist Wolfgang Stuppy, MSB seed manager Janet Terry, Paul Smith head of the MSBP, and Hugh Pritchard head of MSBP seed conservation.
Producer Adrian Washbourne.
Last on

Royal Botanic Gardens, Kew
Podcast
Our relationship with plants: a major new history by Kew's science director Kathy Willis.