Main content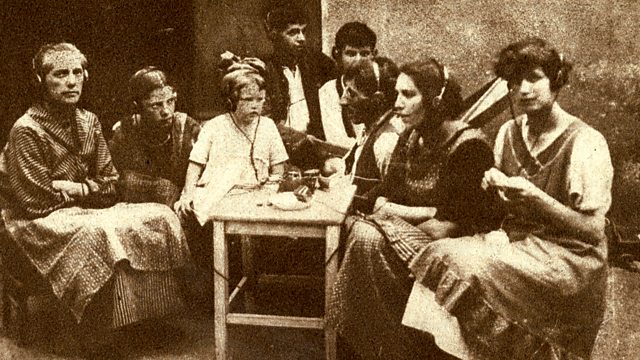 Learning to Listen
Dominic Sandbrook explores how the first generation of radio listeners developed a new art of listening, by delving into the diaries of the Austrian musician Heinrich Schenker.
As broadcasting took the world by storm in the 1920s, the radio quickly became the hub of many households. Entire families would huddle around their receiver, each person individually connected with their own headset.
But for this first generation of radio listeners, the flexible styles of listening that we habitually employ today were by no means innate - many sat silent and fully attentive, listening just as they would in a concert hall.
Historian Dominic Sandbrook charts how a new, more informal style of listening gradually evolved through the 1920s and 30s, by delving into the diaries of the Austrian musician Heinrich Schenker.
Schenker began to record what he heard on the radio within days of the inaugural broadcast from Austria's first official station, Radio Wien. This rare and fascinating record, which spans just over a decade, offers tangible evidence of how new approaches to listening emerged over these formative years. We'll follow Schenker's journey as the radio shifts from being something that demanded his rapt attention, to eventually becoming an integrated part of his domestic life.
Special thanks to the ORF, Dokufunk, the Deutsches Rundfunkarchiv and the Österreichische Mediathek for their assistance in sourcing archive for this programme. The diary entries in the programme, and many more, are available at Schenker Documents Online.
Written by Kirstie Hewlett
Produced by Eleanor Kiff
A TBI production for BBC Radio 4.