Main content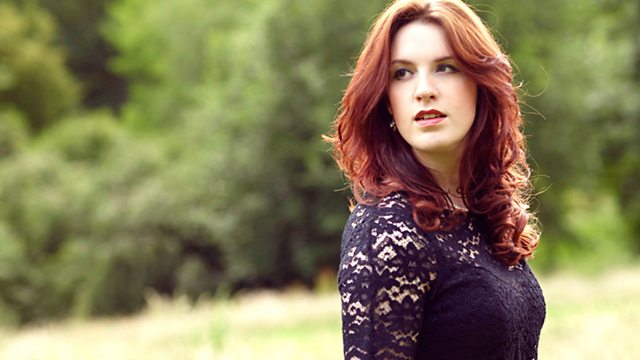 Kitty Whately
Kitty Whately (mezzo), Joseph Middleton (piano) in Howells: King David. Parry: Armida's Garden 2. Barber: Sure on this Shining Night; Nocturne, Op 13 No 4. Ireland: Earth's Call.
Clemency Burton-Hill presents another programme in this summer series showcasing the talents of the BBC's New Generation Artists.
As part of the BBC's commitment to developing and nurturing young talent, BBC Radio 3 launched its New Generation Artists scheme in the autumn of 1999. Now well into its second decade, the scheme has acquired the reputation of being a world leader for young artists. Every autumn six or seven artists or groups who are beginning to make a mark on the national and international music scene are invited to join the scheme, which offers them unique opportunities to develop their considerable talents. These include concerts in London and around the UK, appearances and recordings with the BBC Orchestras, special studio recordings for Radio 3, and, last but not least, appearances at the Proms.
Tonight the spotlight falls on the British mezzo, Kitty Whately, who's coming to the end of her first year on the NGA scheme. With the pianist Joseph Middleton she performs a selection of British and American songs, recorded specially for Radio 3 at the BBC's Maida Vale studios last month.
Howells King David
Parry Armida's Garden 2
Barber Sure on this Shining Night, Op 13 No 3; Nocturne, Op 13 No 4
Ireland Earth's Call
Stanford La belle dame sans merci
Kitty Whately (mezzo), Joseph Middleton (piano).