Main content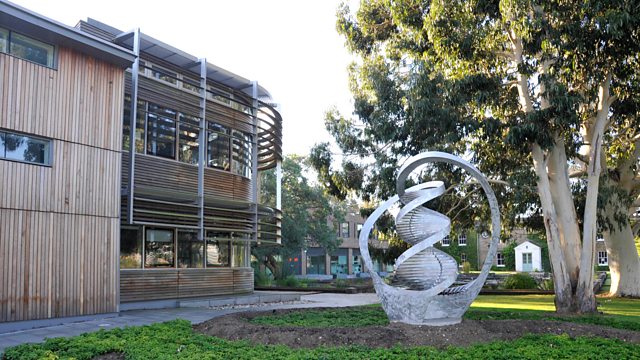 A Useful Weed
Kathy Willis examines how mapping plant genomes sheds new light on controlling plant traits and where they grow. From 2014.
At a glance, Arabidopsis thaliana (Mouse ear cress) looks little more than a tiny flowering weed. But this nondescript plant became a Rosetta stone for understanding the molecular processes underpinning many plant traits when in 2000 it became the first plant to have its genome fully sequenced.
Professor Kathy Willis hears how Arabidopsis bagged the role in plant genetics research similar to that played by mice and fruit flies in animal research, and how amidst arguments for and against the technique of modification, it became a key to introducing new characteristics in a quicker and more targeted way than traditional plant breeding.
The overall size of the Arabidopsis genome however, is not typical of many plants. We hear how a new understanding of the surprisingly diverse range of genome sizes within the plant kingdom is shedding light on the speed of a plant's ability to reproduce and adapt in changing conditions, which could play a fundamental role in decoding the patterns of plant distribution we see around the world.
With contributions from historian Jim Endersby, plant scientist Prof Liam Dolan and cytogeneticist Ilia Leitch.
Producer Adrian Washbourne.
Last on
Thale cress is widely used in molecular and developmental biology
Broadcasts

Royal Botanic Gardens, Kew
Podcast
Our relationship with plants: a major new history by Kew's science director Kathy Willis.