Main content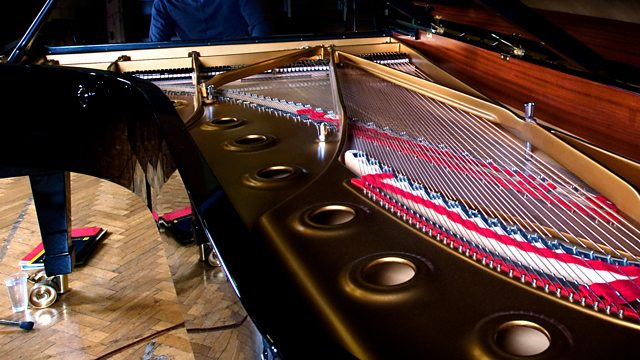 Music from Schwetzingen 2014, including a movement from a Bach organ sonata arranged for piano, Kurtag's String Quartet No 1, songs by Strauss and a Haydn Piano Trio.
More highlights, including an arrangement of a Bach organ sonata played by pianist Michail Lifits, Kurtág's String Quartet No 1 played by an all-star line-up led by Patricia Kopatchinskaja, songs by Richard Strauss from Florian Boesch and Malcolm Martineau, and a Haydn Piano Trio performed by the Dali Trio.
JS Bach arr. Feinberg: Largo from Organ Sonata No 5 in C major, BWV529
Michail Lifits (piano)
Kurtág: String Quartet No 1
Quartet-lab
[Patricia Kopatchinskaja, Pekka Kuusisto (violins), Lilli Maijala (viola), Pieter Wispelwey (cello)]
Strauss: Breit' über mein Haupt; All meine Gedenken; Die Nacht; Ruhe, meine Seele; Allerseelen
Florian Boesch (baritone), Malcolm Martineau (piano)
Haydn: Piano Trio in C, HobXV/27
Dali Trio.